UFT Certification ▷ QTP Course ▷ SLA Training Institute in Noida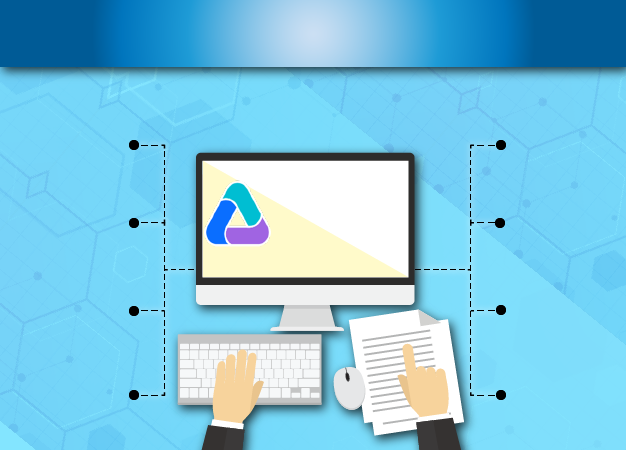 QTP/UFT Testing Training Course
QTP/
UFT
Record &
Playback
VBScript
Input/Output
Operation
Error
Handling
Checkpoints
Actions
QTP
Automation
Object Model
Web Tables
QTP/UFT Training Course in Noida
QTP (HP QuickTest Professional) / UFT (Unified Functional Testing) is counted amongst the most popular Automation Testing tools that incorporate VBScript language in order to perform Testing on Software Applications or environment in detail. Normally, QTP is used for regression, functional and service testing. QTP supports the environments like Java, Oracle, .Net, Visual Basic, Web services, Powerbuilder, Terminal Emulator, Stingray, Activex and more. User actions on a Web Application can be now automated and same actions can also be tested for different data set, different users, on different windows operating systems and browsers using QTP/UFT. QTP has point and click interface which helps users to create tests played back on the application for several times. This amazing solution can help in reducing the complexity and budget in the functional testing. QTP also offers a set of tools including ordinal identifiers, smart identification to deal with several challenges in the Automation Testing.
QTP/UFT Testing Training Course in Noida provided by SLA Consultants Noida is designed for fresher and experienced candidates who want to pursue a Career in Automation Software Testing. The QTP/UFT Certification Course will provide a great uplift to their career by enhancing their skills and knowledge. There is a huge demand for both QTP/UFT professionals and software. So, if you are thinking of choosing QTP/UFT Testing as your career option, then QTP/UFT Training Course can be a perfect option for you. The unique features of QTP/UFT like Object Identification, Object Repositories, Smart Identification and more make it the Best Testing Automation Tool available in the market. The object of QTP/UFT Training Course is to encourage candidates to do better in Automation Testing and become an expert of QTP/UFT. The industry experts at SLA Consultants Noida mainly focus on delivering Industry-oriented QTP/UFT Testing Training to their candidates.
Certification Course for QTP/UFT Testing would benefit fresher and experienced to upgrade their skills as per standards of corporate world. By the end of QTP/UFT Testing Training Course, the candidates will learn developing fundamental scripts from modular actions or Manual Test case. They will also know how to enhance primary tests by synchronization tests to run with several sets of data. This QTP/UFT Testing Training Course will help candidates to easily implement customized check points to build relevant verification points within a test case. If a candidate has the basic knowledge of SDLC (Software Development Life Cycle), VBScript concept, then there will be an added advantage for them during the QTP/UFT Training. Our QTP/UFT Training Course will cover some of the most important concepts like Automation Testing, QuickTest, Record and Playback, VBScript, Error Handling, Input or Output Operations, Checkpoints, Actions, Objects, QTP Automation Object Model and working with Web Tables. This complete duration of QTP/UFT Certification Training Course will be delivered by highly-skilled corporate trainers with the purpose of making you a perfect QTP/UFT professional.
During QTP/UFT Certification Training, candidates will be provided with timely assignments, handouts, presentations, demonstration, QTP/UFT Practical Training Sessions, instructor-led classroom sessions, updated study material and a genuine QTP/UFT Certification at the end of the training. 100% Placement Assistance is provided to help learners get prepared for interviews scheduled by our placement team with a valid reference in reputed software companies. Students will also have the leverage to schedule or re-schedule their classes or ask for arranging a doubt class as per the requirement. Moreover, Expert Software Testing trainers will conduct the workshop sessions to glaze the potential of the students. Students will also get real-time exposure to work with customers, helping them to expand their proficiency and skills in the corporate world. Learners will easily grasp QTP/UFT Practical Training Sessions with workshops that are conducted by corporate instructors at SLA Noida.
Placement team dedicatedly works on helping students with placements when they have completed their 70% of QTP/UFT Testing Training. Software testing experts with 10+ years of experience will be guiding students to upgrade their skills and knowledge. At the end of QTP/UFT Training Course, candidates will be provided with industry-accepted certification that will help them achieve their testing goals.
QTP/UFT is an Automation Testing tool which is widely implemented in the sectors like Medical Software, Banking, Financial Projects, Mobile Applications and more. The most advantageous benefits of QTP have resulted in a huge demand for QTP/UFT certified professionals that can dedicatedly work in service or product based companies. Test Automation Engineers with experienced and expanded knowledge of QTP Testing can earn good amount of salary throughout their career. Moreover, QTP certified professionals have an opportunity to uplift their career and gain industry-oriented skills and exposure to work with clients. People who are interested in making a good name in Testing industry must Join QTP/UFT Testing Training in Noida Provided by SLA Consultants Noida. Offering exceptional learning environment and genuine certification, the institute has highly-skilled and the most experienced team of Software Testing Experts. Candidates will learn how to administer shared object repositories, utilization of debug tools and understand the requirement of virtual objects. During QTP/UFT Training Course
, student will also learn how to reconcile object recognition issues and apply various virtual principles of Playback & Record.
Whether you are a graduate or working professional in a Manual or Automation Testing environment, you can easily choose QTP/UFT Testing as a career option.
If you have some test case execution or documentation skills, you will be having an added advantage throughout QTP/UFT Training Course.
QTP/UFT testing training course will not only boost your income potential but also demonstrate your proficiency of the skills to be an expert automation tester.
QTP/UFT Certification Course validates your talent to offer high-quality, reliable products with added consistency.
SLA Consultants Noida is amongst the Best QTP/UFT Testing Training Institute in Noida focusing on giving the candidates an effective learning environment and all the facilities that result into an Industry-oriented QTP/UFT Testing Training. This QTP/UFT Certification Course will certainly help candidates to master the technology and grab some great job opportunities coming up in the industry of Software Testing. If you are manual testing professional, QTP/UFT Course will help you jump start your career in Automation Software Testing world. Therefore, if you want to give your career a boost, then QTP/UFT Training Course can a perfect option for you!
Course Duration:
40 – 45 HRS with Highly Skilled Corporate TrainersQTP Training for Modules – Weekdays / Weekend
SLA Consultants Noida – QTP/UFT Certification Training Delivery Method:
Web / Desktop Base.
Instructor-Led Classroom Sessions.
Presentations/Demonstration/Practicals of concepts.
Handouts/Assignments/Real-time Exposure to work on Clients.
QTP/UFT Programme Modules
QTP/UFT Modules
Find the QTP/UFT course details below.
Duration of Module
| QTP/UFT Course Module | Course Duration |
| --- | --- |
| QTP/UFT | 40 – 45 (Hours) |
Batch Timings
| QTP/UFT Course Schedule | Course Timing |
| --- | --- |
| Monday to Friday | 8:00 AM – 10:00 AM |
| Monday to Friday | 10:00 AM – 12:00 PM |
| Monday to Friday | 2:00 PM – 4:00 PM |
| Monday to Friday | 4:00 PM – 6:00 PM |
| Saturday/Sunday | 8:00 | 12:00 | 2:00 | 4:00 |
| Sunday | 8:00 AM – 10:00 AM |
| Sunday | 10:00 AM – 12:00 PM |
| Sunday | 2:00 PM – 4:00 PM |
| Sunday | 4:00 PM – 6:00 PM |
Download QTP/UFT Testing Course Brochure