Oracle DBA Certification ▷ 100% Job Support ▷ 11G -12C -19C Combo ▷ SLA Training Institute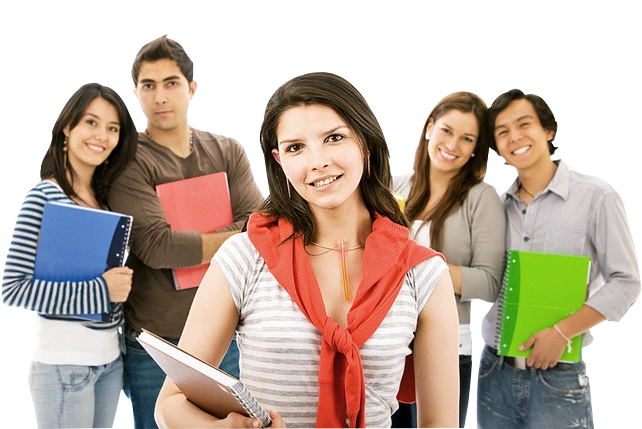 Oracle Apps DBA
Training
Oracle Certification ▷ Free Demo
Oracle Apps DBA Training Course in Noida
Application database is the database which stores the data from the application at the front end. Application database includes applications for automating customer relationship management (CRM), supply chain management (SCM), enterprise resource planning (ERP), human resource management (HRMS), and more. Apps DBA is the person who is responsible for the maintenance of application and database. Apps DBA also install, configure, and upgrade of Oracle server software and similar product. He or she also start and stop the application. DBA monitors and bounces the app related products like apache, oacore or oafm if required. Furthermore, establishing, maintaining backup and recovery procedures or policies is also performed by Oracle Apps DBA. Implementation and maintenance of database security also come under the job of Oracle Apps DBA. A highly skilled Apps DBA is also responsible for performing general technical troubleshooting, having a discussion to the development team, cooperating with Oracle Corporation for tech support, monitoring performance, conducting database tuning, performing database tuning and a lot more.
Oracle Apps DBA Training Course provides industry-accepted certification for Oracle Apps Data Administration. This training course helps students to acquire a higher level of knowledge and skills which is required to become a successful Oracle Apps DBA so that they can become capable enough to do their job efficiently. Basic knowledge of Oracle core database concepts or architecture would be a positive point if you are planning to join Oracle Apps DBA training course. SLA Consultants Noida is the renowned training institute offering job-oriented Oracle Apps DBA training course for the students who want to pursue a career in Oracle Apps database administration. This 50-hour training course provides placement-oriented Apps DBA training that is equipped with instructor-led classroom sessions, practical sessions, workshops, and timely assignments to help the candidates to get prepared for their dream job. Therefore, if you are planning to pursue real-time based project training in Noida, then SLA Consultants Noida can be the right option for your
Oracle Apps DBA certification course is designed by the industry experts and professionals of SLA Consultants Noida to make each and every candidate highly skilled and job ready. The institute is counted amongst the leading Oracle Apps DBA Training providers that work dedicatedly for building a flourishing future of their students. The professional's instructors of Oracle Apps DBA course include certified and expert Oracle Apps DBAs with more than 10 years of experience. These instructors will help candidates to become industry ready professional via real-time project-based training sessions, assignments, workshop sessions, assignments, updated study material, presentations, demonstrations, handouts, practical test series and a lot more. The certification course will give you in-depth knowledge of concepts like R12 Oracle Application Install, Oracle Applications Technology, Oracle Applications Environment files, Server Process Scripts, and Languages, Oracle Applications File System, Oracle Applications Database, R12 Use Oracle Applications AD Utilities, Patching and the AutoPatch Process, Patch Advisor, Running AutoPatch, Patch History Database, Cloning Oracle Applications, Advanced Cloning Options, Managing Application Security, Administering Concurrent Managers, Incorporating a Custom Program, Managing Printers, Applications DBA Duties, Oracle Workflow, Oracle Alert, Forms Personalization, System Management, Managing Profile Options and a lot more.
Oracle Apps DBA training course will also include 100% placement assistance for all the candidates who want to avail the best career opportunities for the career. Regarding any scheduling and re-scheduling help from us, candidates can ask our admin support team. Classes can be easily scheduled or re-scheduled on the weekdays and weekends as per the requirement. Each student will be provided with the real-time project and a chance to interact with the client. At the end of Oracle Apps DBA training, candidates will be provided with industry-acceptable certification so that they can become a certified and skillful professional in the Apps DBA industry and get recognition in the field.
At SLA Consultants Noida, fresher as well as working candidates can also go for this training course. Give us a call and email us to know further details of this training course. Choose us for this short-term certification course and become a skillful professional demanded by most of the recruiters these days.
Oracle Apps DBA is the professional who has specialized skills in Administration and Oracle App server architectures. The Oracle Apps DBA responsibility is less compartmentalized than a regular Oracle DBA. A highly skilled Oracle Apps DBA also has skills in the areas like Database Design, Oracle Application Server, and Functional Expertise. Oracle Apps DBA Training Course is important for the candidates who want to have a good knowledge of business administration and the fundamental understanding of all the processes of the business. Oracle Apps DBA certification course will help candidates to acquire progressive DBA expertise, good knowledge of related technologies like Java and Oracle Application Server.
Building a career in Oracle is not a difficult task especially when you have acquired all the essential skills or certifications that are required to become a professional Oracle Apps DBA. SLA's Oracle Apps DBA certification course includes tasks like installation, cloning, patching to work on live projects. This training course is counted amongst the most demanding course for Oracle Apps Database Administration. If you are planning to enhance your skills to manage Oracle Apps, then Oracle certification course can be the best choice for you. Certification will add credibility to your career and help you get some great job opportunities. This will further assist you to earn a highly impressive and good salary package. With certification and experience, you will get a deep knowledge of Oracle Apps DBA domain. Oracle certified professionals can make a great reorganization in the industry. Individuals who have completed their certification from SLA Consultants Noida will be able to add value to their resume to make their career flourished. SLA is the best training institute which ensures the candidates get some brilliant learning experience and industry-oriented training which would help them to enter the corporate world.
By joining Oracle Apps DBA certification course, students can become capable enough to configure that the database administration functions in an effective way. By learning all the skills of Oracle Apps DBA, management of the database, storage structures, database recovery, and optimization become quite easy. One can also get an in-depth understanding of Architecture of Oracle Database. SLA Consultants Noida is one of the most renowned Oracle Apps DBA training institutes in Noida to provide live-project based training and industry acceptable certification. This training course will help candidates to unfold their potential to deal with the real-time project and work according to the requirement of their clients.
The industry-oriented certification course requires the functional knowledge of Database language, Database Management System and a graduate degree. Even if you do not have any graduation degree, you can pursue this certification course without any placement assistance. So, if you are willing to get placement assistance, then it is highly recommended for you to complete your graduation degree. One of the easiest ways to stand out in this competitive industry is to complete this certification course provided by SLA Consultants Noida.
Course Duration: 50 HRS with Highly Skilled Corporate Trainers (Oracle Apps DBA Training) for Modules – Weekdays/Weekend
SLA Consultants Noida – Oracle Apps DBA CertificationTraining Delivery Method:
Web / Desktop Base.
Instructor-Led Classroom Sessions.
Presentations/Demonstration/Practicals of concepts.
Handouts/Assignments/Real-time Exposure to work on Clients.
Oracle Apps DBA Programme Modules
Oracle Apps DBA Module
Find the course details below.
Duration of Module
| Oracle Apps DBA Course Module | Course Duration |
| --- | --- |
| Oracle Apps DBA | 50 Hours |
Batch Timings
| Oracle Apps DBA Course Schedule | Course Timing |
| --- | --- |
| Monday to Friday | 8:00 AM – 10:00 AM |
| Monday to Friday | 10:00 AM – 12:00 PM |
| Monday to Friday | 2:00 PM – 4:00 PM |
| Monday to Friday | 4:00 PM – 6:00 PM |
| Saturday/Sunday | 8:00 | 12:00 | 2:00 | 4:00 |
| Sunday | 8:00 AM – 10:00 AM |
| Sunday | 10:00 AM – 12:00 PM |
| Sunday | 2:00 PM – 4:00 PM |
| Sunday | 4:00 PM – 6:00 PM |
Download Oracle Apps DBA Course Brochure