HR Payroll Course ▷100% Job ▷Free SAP HCM/HR Analytics Classes ▷SLA Training Institute, Noida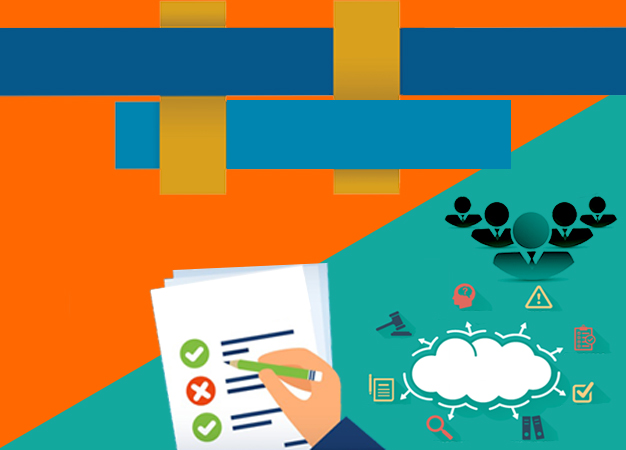 HR Statuary & Payroll Compliance
in Delhi, Noida & Gurgaon
Payroll
Compliance
HR Payroll Certified
Professional Training
Recruitment
HR Statuary & Legal Compliance
Compensation & Benefit
Corporate IR / Labour Law
Rules
Standards
Governance
Regulations
Transperancy
Policies
Law
HR Payroll Course in Delhi+Free SAP Training
HR Statutory & Pay-Roll Compliance Training Course in Noida
Statutory compliance refers to the legal Framework in which the company operates and treat their employees. There are several Federal and state laws which should be implemented. Everything possible to ensure compliance of these regulations that deal with a number of issues payment of minimum wages, maternity benefit of professional tax. Statutory compliance and payroll are one of the most important responsibilities of the HR in any business. That are personal needs to have the comprehensive understanding of all the labour laws of the country. Adhering to the statutory compliance is extremely necessary for all the organisations in India in order to keep the business safe from any kind of legal issues. The 4 personal needs to have a complete knowledge of statutory compliances and payroll so that the company can have minimum risk of non compliance of statutory requirements. In order to gain industry focused and relevant expertise in statutory and payroll compliance, one could attend HR Statutory and Payroll Compliance Training Course in Noida provided by SLA consultants Noida to the aspiring participants. The HR Payroll Training Course is highly dedicated and specifically designed by industry experts to provide the student with excessive knowledge of the labour regulations and statutory requirements of the company and how it can be fulfilled. The HR Statutory and Payroll Training in Noida is targeted towards both freshers and working professionals who wants to enter into the field of HR or looking to enhance their current HR skills to contribute more to their respective organisation. The Advanced Payroll Training in Noida is conducted by the very best corporate trainers who are highly qualified and have over 10 years of experience in the HR field. They will be responsible for guiding the students towards HR Statutory and Payroll Compliance concepts and help them fulfill their job responsibilities as an HR in an efficient and legal manner. The course curriculum of the HR Payroll Certification Training Course is highly updated and of immense quality that would certainly offer your job relevant skills and knowledge, allowing the learner to easily acquire a promising job soon after completing the HR Payroll Software Training. The HR Statutory and Advanced Payroll Compliance Training in Noida consist of wide range of exclusive topics such as employee Provident Fund EPF, payment of bonus, employees State Insurance ESI, payment of Gratuity, payroll management, tax planning for salaried employees, advanced MS Excel, disciplinary action, misconduct and termination, contract Labour Act 1970, SHWW Act 2013, trade union, shops and Establishment Act, factory act 1948, industrial dispute act 1947, minimum wages act, apprenticeship Act 1961 and much more.
After mastering all these concepts and skills in statutory and payroll compliance, you will be able to perform the duties and job responsibilities of an HR and lead a promising career easily. Since, HR is considered one of the most important job profiles for any business organisation regardless of their size and scale, you will be considered an important asset for the company who will keep the organisation working legal and also ensure that the employees are paid in an efficient and timely manner. SLA Consultants Noida provide the best possible HR statutory and Payroll Compliance Training in Noida to the participants using real time practical session under expert supervision so that you can have in depth knowledge and attributes regarding the field. You will also be provided with live projects and assignments on Real world cases so that you can have a better idea what would be the possible HR Payroll Course of action in case of any dispute when it comes to employee payment. You will have a comprehensive understanding of the rules and regulations related to the Employees and Organisation, allowing you to properly explain the situation to the conflicting parties. Apart from these, prominent workshops and handouts will also be conducted to increase the understanding of the learners and help them clear their doubts in real time. The Payroll Training in Noida is conducted by subject matter experts with over 10 years of experience in the field using the most equipped lab facility with all the relevant Technologies useful. The HR Statutory and Payroll Compliance Certification Training is divided into three different modules which can be completed within 55 hours for one month. Students can also select referred batch timings such as weekdays or weekend. Interested candidates can submit the quotation on our official website for registration and we will get back to you within 24 hours. You can also give us a call for the registration process. We also provide free demo class to the interested candidates who wants to have a better knowledge about our corporate trainers and the course curriculum so that they can make a better and informed decision.
The HR Statutory and Payroll Compliance Software Training in Noida offered by SLA Consultants Noida would provide extension knowledge to the learner regarding the statutory requirements of the organisation. The participants will learn how to fix the minimum rate of wage for the skilled and unskilled employees as per the minimum wages act, identify how the deduction of TDS should be done from the income of the employees as per the Income Tax Act, how to maintain the ESI fund and PF deduction for the employees earning higher than Rs. 15000 per month, implementing professional taxes and gratuity along with employees deposit linked insurance schemes and much more. During the Advanced Payroll Training, the participants will acquire relevant knowledge and skills in the field which include extensive comprehension of best practices relation to the regulatory framework and health and safety regulations, risk assessment and management skills, performance management set, significant skills in managing capital and investment, ability to influence the employees, strong communication skills along with positive and leadership approach in order to inspire others. They will also learn inter accountabilities and job responsibilities of an compliance manager such as handling the payroll processes of the company, inspecting and auditing all the payroll to guarantee that the legislative and awards compliance are observed, ensuring that all the benefit programs such as pension, bonuses, medical care and other facilities provided by the company are managed effectively, parenting balance of monthly accounts and forwarding the report to the accounting team of the company, handling system and recommending modifications and updates whenever required, forwarding the management report and associated with human resource personnel for any new appointment, dismissal or other applicable issues, evaluating the efficiency of controls and enhancing them continuously, revising the reports and procedures on a regular basis to identify any hidden risks or non conformity issues, collaborating and monitoring the enforcement of regulations and Standards, responsible for any statutory laws which can affect the Indian payroll such as PF, LWF, minimum wages, ESIC, shop act and much more.
The HR Payroll Training Institute in Noida, is specifically beneficial for candidates who want to pursue a career as a payroll executive, compliance manager, human resource, CSR professional, etc. At SLA Consultants Noida, the learners can get 7 days administration support on working hours if they find themselves stuck at any point during the HR Training. We understand well that not all students have the same calibre and intelligence who can finish the HR Statutory and Payroll Compliance Training in one attempt. Therefore, candidates can receive extra HR Payrol Training in order to pass the training in more than one attempts. Our corporate trainers will always be there to help you in your difficulties and our administration will provide you necessary supports such as rescheduling your classes in case of you do not understand a particular topic. At the end of the HR Payroll Certification Course, all the participants will be provided with a valid certification in HR statutory and payroll compliance, and will be offered 100% Job Placement Assistance which would include Interview preparation and personality development training to help them get ready for any kind of job interview at MNC and clear them in one attempt. After the HR Payroll Training, you will not require any additional training at the start of a new job profile. You will have practical understanding of all the relevant operations to take care of the statutory requirement and payroll compliance efficiently. The certification provided at the end of the training will provide you competitive edge during the interview over the others as employer tend to pay more attention to candidates with certification as compared to others. The skills you garner through the Advanced HR Payroll Compliance Training, will help you gain the interest of the employees and also provide them timely payments of their salary and wages which would motivate them to contribute more for the organisation. There is no eligibility criteria to attend the HR Payroll Training Program other than having a graduation degree in any field. Therefore, if you have graduated and looking to enter the HR field, then consider attending Certtication Training for HR Statutory and Payroll Compliances in Noida provided by SLA Consultants Noida at once. For more information regarding the Payroll course vist Best HR Payroll Training Institute, you can visit our office in Noida or give us a call.
The HR Statutory and Payroll Compliance is extremely important to be implemented by any business organisation in order to keep the business safe from any kind of legal issues. This is the main reason business organisations tend to hire a candidate for their HR department who have expert knowledge in statutory compliance. There are many rules that business owners need to follow in order to run their business effectively and legally. The payroll compliance is considered as one of the largest financial obligations a company should have and the employees should keep in mind to avoid any serious penalties. The rules and regulations related to the payroll can be complex and therefore it is important for the company to have a better understanding of the changing regulations in the payroll compliance. There are many reasons why learning HR statutory and payroll compliance can prove to be for your career. Below provided some of the benefits you are going to enjoy after becoming a compliance expert.
Every business organisation are in need of an HR compliance expert who can help the company provide better and timely payment to their employees in order to keep their employees happy so that they can contribute more to the business. Therefore you will be in constant demand in your career which will certainly result in better job growth opportunities.
You will enjoy the most important at respectable position in the organisation as you will be responsible for accurately calculating the income of the Employees with compensation and benefits and deduction. All the employees will give you great respect due to your brilliant performance which would directly impact them.
There is an increasing demand for human resource and payroll executive in the Indian market which would offer you better job security in the future. You will always enjoy a reputed place in the market.
The HR Payroll Training can be highly beneficial for candidates who are looking to open their own business someday. You will have a better knowledge of the rules and regulations related to the Employees which will help you keep your business away from any kind of legal issues. And you can also release payments by accurately calculating then come of the employees efficiently.
You will also be one of the highest paid personnel in the entire company not only in the HR department due to the increased value for the organisation. You will also be able to contribute greatly to the productivity of the organisation as you will not only be responsible for paying the employees correctly, but you will also know about various practices such as employee benefits and bonus, pension, hiring and firing process, sick leaves, paid holidays and much more.
The Best HR Statutory and Payroll Compliance Training in Noida will help you become a professional compliance officer who can enjoy all the above mentioned benefits. You will be in a power of influence at any organisation. There are many MNC organisations out there who are constantly seeking it remind HR with payroll compliance expertise for which you will be paid a great amount. Therefore, to enjoy all these benefits and much more, you can attend the HR Statutory and Payroll Compliance Certification Course in Noida provided by SLA Consultant Noida as soon as possible. You have any questions regarding the course you can feel free to call us or give us a visit.
HR Statutory & Pay-Roll Compliance Training With Advanced Excel & SAP HCM- 100% Practical Training with Interview Guarantee
SLA Consultants Noida is a Learning & Development Company that has been Organizing HR Workshops for Over 10 Years to Benefit Fresher's and Sr. Management Level Professionals. The Workshops are Organized in Big the Corporate Houses ,Colleges and Inhouse.
Highlights of the HR Training Program
You will get trained by industry professionals who have worked in the Corporate World.
You will have access to all software and hardware tools necessary to learn HR skills.
You will get a widely acknowledged certificate.
You will attain 100% job placement opportunities from our end.
You will get the chance to clear all your doubts throughout the program.
Course Duration: 50 – 55 HRS with Highly Skilled Corporate Trainers
SLA Consultants Noida – HR Statutory & Pay-Roll Compliance Training Delivery Method:
Web / Desktop Base.
Instructor-Led Classroom Sessions.
Presentations/Demonstration/Practicals of concepts.
Handouts/Assignments/Real-time Exposure to work on Clients.
NOTE: Classes Are Also Available On Module Basis
HR Statutory & Pay-Roll Compliance Programme Modules
HR Statutory & Pay-Roll Training Modules
Find the course details below. Classes and Course can be designed/customize as per request
Duration of Module
| Course Module | Course Duration |
| --- | --- |
| Module 1,2 &3 | 50 – 55(Hours) |
| Module 1 – 2 | 30 (Hours) |
Batch Timings
| HR Pay-Roll Course Schedule | Batch Timing |
| --- | --- |
| Monday to Friday | 8:00 AM – 10:00 AM |
| Monday to Friday | 10:00 AM – 12:00 PM |
| Monday to Friday | 2:00 PM – 4:00 PM |
| Monday to Friday | 4:00 PM – 6:00 PM |
| Saturday/Sunday | 8:00 | 12:00 | 2:00 | 4:00 |
| Sunday | 8:00 AM – 10:00 AM |
| Sunday | 10:00 AM – 12:00 PM |
| Sunday | 2:00 PM – 4:00 PM |
| Sunday | 4:00 PM – 6:00 PM |
Download HR Pay-Roll Course Brochure