Mobile Testing Course ▷ Appium Testing Certification ▷ SLA Training Institute in Noida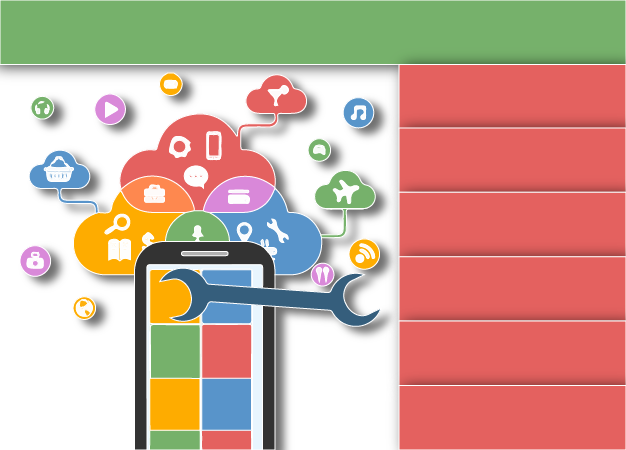 Appium Mobile App Testing Training Course
JDK, Maven & Android SDK
Appium on Windows
UI Automator Viewer
Appium Inspector
Object Repository
Object Locators & Techniques
Appium Mobile Testing in Noida
Appium Mobile App Software Testing Training Course in Noida
Appium Testing is an open source and freely distributed Mobile App UI testing framework. It allows Testing of Hybrid, Native and Web Applications along with Test Automation on devices and emulators or simulators. It also permits cross-platform App Testing which means single API can work for both Android and iOS test scripts. Appium has no dependency on the operating system of Mobile devices. In fact, it has a framework interpreting Selenium Web driver commands into UIAtutomate (Android) commands depending on the type of Mobile devices and Operating System. If you have knowledge about the basic concepts of selenium, then you can also get along with Appium within a short period of time. It supports the languages having selenium client libraries like Objective-C, Java, and JavaScript with Node.js, Ruby, PHP, Python, and C++.
Appium Testing is gaining immense popularity for Mobile App Testing due to the effortlessness and applicability standards it embraces. This Testing framework interacts with iOS and Android Applications by implementing JSON wire protocol. Appium functions on the simpler terms of permitting the reusability of the code when Testing Mobile Applications. While using Appium Testing, you do not have to modify the Mobile Application or perform any type of recompilation of your application. It gives you the freedom of choosing the language of your choice. It also supports multi-platform operations and quite flexible to use.
Appium Mobile App Testing Training Course provided by SLA Consultants Noida is a certification program which is delivered as per industry standards, benefiting both fresher and experienced candidates who want to expand their proficiency and skills. This Appium Testing Training Course will also help students to get better job opportunities and make them land reputed Software Testing companies. This Appium Testing Certification Course is intended to offer hands-on Training on Mobile App Testing using Appium. This Mobile App Testing Training Course will include all the important concepts of Automation Testing of Mobile Apps. The key objective of Appium Mobile App Training Course is to provide Real-time Project-based Mobile App Testing Training so that they can learn working according to the needs of their clients. This Appium Testing Training Course is conducted by industry professionals and experts that encourage students to learn various Mobile App Testing techniques during a project scenario. You can visit the office of SLA Consultants Noida to register yourself for this Industry-Accepted Mobile App Testing Certification Course.
Appium Mobile App Testing Training Course introduces the Appium Automation API to test Web Applications on Mobile and desktop-based browsers. Appium can test hybrid and native apps on mobile simulators, emulators and physical devices. During this Mobile Application Testing Training Course, candidates will learn setting up an Appium environment, deploying Android applications and then interacting with the application. Students will also learn how to write Appium script and run it locally. The industry experts at SLA Consultants Noida have designed Industry-oriented Mobile App Testing Certification Course for Appium Testing to help their candidates get some great job opportunities. The Appium Testing Course modules cover the most important concepts like Automation Testing, Functionally testing tools, Test Management Tools, Mobile Automation Testing, Selenium 3.0 and APIs, running the scripts on Emulators, various tools available for Mobile Automating Testing, APIs levels and Appium concepts, client or server architecture, Appium Server and clients, Installing JDK, Maven and Android SDK, basic installation for Appium on windows, UI Automator viewer, Appium inspector, object locators and techniques. This complete duration Appium Testing Training Course will also include presentations, assignments, Real-time projects, updated study material, workshop sessions, and instructor-led classroom sessions to provide a great learning environment for the learners.
When students will complete 70% of their Mobile Application Training Course, they will be provided with 100% Placement Assistance. The placement team dedicatedly works for scheduling various interviews in the most reputed Software Testing companies with a valid reference. The Appium Mobile App Testing Course is divided into 8 modules conducted by professional corporate instructors with 10+ years of experience. Classes are easily available on weekdays and weekends. Learners can also ask for doubt classes as per their requirement. During Mobile App Testing Training Course, learners will get a chance to enhance their knowledge with a set of technical tests and practice sessions to know their actual potential. They will also be provided with thorough workshops and case studies at SLA Consultants Noida. Additionally, learners will also get seven days of help for scheduling or re-scheduling their batch classes. At the end of Appium Mobile App Testing Training, certification will be delivered which would be extremely advantageous for the career of the candidates. Contact SLA Consultants Noida to start a flourishing Career in Appium Mobile App Testing.
Constantly, Appium Testing has gained immense popularity in enterprise mobility. Appium Testing being freely distributed open source tool has become an ideal choice for Automating native, hybrid and Mobile Web Applications on their respective operating systems. By getting Industry-Accepted Certification in Appium Mobile Testing, you can kick-start your career in the highly reputed business organization. Let us discuss some compelling reason behind choosing Appium as the best choice for Mobile Automation Testing tool.
There is no need for you to modify codes or recompile the application as Appium Testing uses the standard API for all the platforms. It effortlessly creates your tests against Android or iOS platforms by using the same API. But, it will need a separate Android or iOS scripts as the UI elements change on both the platform.
Appium Testing gives you the leverage of not sticking to just one language or framework to run or write the tests. You can use any language which is WebDriver compatible like Perl with Selenium Web Driver, PHP, Java, Ruby, Python, and JavaScript with Node.js to write your tests.
It gives flexibility to the Mobile App Testers to use testing framework according to their choice. Appium has completely changed the scenario when tests were written with JavaScript using UI Automator of Google or library of Apple.
Appium Testing is a cross-platform Mobile Application Testing Automation Tool which can test on both Android and iOs devices. In Android devices, Appium replaces Automation command to the UIAutomator Test Case running on the device. UI Automator is a native UI Automation framework used by Android and it supports JUnit test cases that are running from the command line into the Android device.
It is an open source Mobile App Automation Testing framework which supports Emulators, Simulators, real devices, and real devices. Appium has a big thriving open community helping many new automation engineers to get over any confusion.
There is a huge scope of Appium Testing in the market and it is unexceptionally increasing at a constant rate. Choosing SLA Consultants Noida for Appium learning can make you get some great advantages in the software testing field. SLA is being the Best Software Testing Training Course in Noida targets fresher and experienced candidates looking for Industry-oriented Appium Testing Training.
The Appium Testing Course will help candidates to upgrade their skills and knowledge as per changing trends in Software Automation Testing. The Appium Mobile Testing Certification will help candidates to grab great career opportunities and help gain hands-on experienced in interacting with their clients.
SLA Consultants Noida provides job-oriented, industry-focused providers, Appium Mobile App Testing Training Institute in Noida for both fresher and experienced candidates. This Appium Testing Certification Course will encourage students to join a well-recognized business organization with good salary package. To know more about the Mobile App Testing Course, you can visit Mobile App Testing Training Institute, feel free to visit our office in Noida.
Course Duration:
40 HRS with Highly Skilled Corporate Trainers
Appium Mobile App Software Testing Training for below Modules – Available Sessions on Weekdays / Weekend
SLA Consultants Noida – Appium Mobile App Software Testing Training & Delivery Method:
Web / Desktop Base.
Instructor-Led Classroom Sessions.
Presentations/Demonstration/Practicals of concepts.
Handouts/Assignments/Real-time Exposure to work on Clients.
Appium Mobile App Testing Programme Modules
Appium Mobile App Testing Modules
Find the Appium Mobile App Testing course details below.
Duration of Module
| Appium Testing Course Module | Course Duration |
| --- | --- |
| Appium Mobile App Testing | 40 (Hours) |
Batch Timings
| Appium Testing Course Schedule | Course Timing |
| --- | --- |
| Monday to Friday | 8:00 AM – 10:00 AM |
| Monday to Friday | 10:00 AM – 12:00 PM |
| Monday to Friday | 2:00 PM – 4:00 PM |
| Monday to Friday | 4:00 PM – 6:00 PM |
| Saturday/Sunday | 8:00 | 12:00 | 2:00 | 4:00 |
| Sunday | 8:00 AM – 10:00 AM |
| Sunday | 10:00 AM – 12:00 PM |
| Sunday | 2:00 PM – 4:00 PM |
| Sunday | 4:00 PM – 6:00 PM |
Download Appium Mobile Testing Course Brochure