SQL Server Course ▷ Microsoft Server DBA Training ▷ Live Project ▷ SLA Training Institute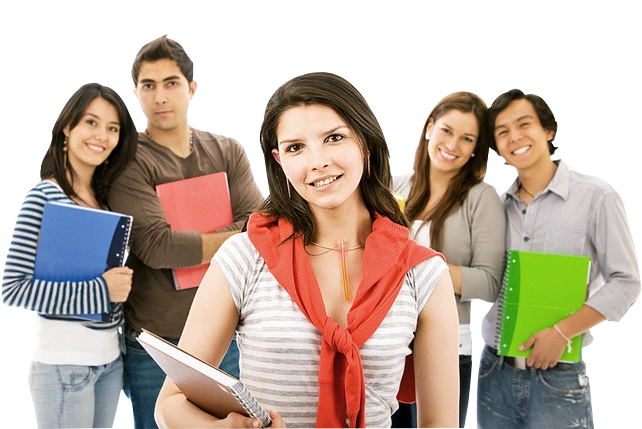 SQL Server DBA
Training
SQL Server Certification ▷ Free Demo
SQL Server DBA Training Course in Noida
The job of SQL Server DBA can be a daunting and complex if and only if you have not upgraded your database administration skills or gained any special certification. DBAs' job or prime responsibilities include the integrity, performance, and security of SQL Server databases or business data. SQL Server is the most popular and widely used Relational Management System designed to work in a business environment. The main objective of a SQL Server DBA is to fulfill these responsibilities and make business data available to every user. For this, DBAs have to perform some regular DBA checks on SQL servers in order to monitor their status. Apart from this, SQL Server DBA has to ensure that all the server instances are up. DBA checks the connection between every SQL server on the network. In addition to this, validation of database data storage on hard disk also comes under the duties of a SQL Server DBA. Server Database Administrator also takes care of all the scheduled jobs that should be run without any hassle. These jobs are often created and scheduled to perform some operational or important business tasks. Keeping each scheduled job tracked is quite important for any SQL Server Database Administrator. Another most important duty of a server DBA is to check the success level of database backups on a daily basis. Reliable backups are the most critical tool for the success of data recovery. Thus, a SQL Server Database Administration professional has to check database backups and ensure they are created and saved in a safe location. Other job responsibilities of a SQL Server DBA include monitoring disk space, reviewing database sizes and growth setting and a lot more.
Learning how to manage all the responsibilities or duties of a SQL Server DBA can benefit your career in the most effective manner. There is a plethora of SQL Server Database Administration related training courses are available in the market. SLA Consultants Noida's industry-oriented SQL Server DBA training course can be the best option to build your future career SQL Server database management system. This training course will help each candidate to gain extensive knowledge in SQL server and learn all the concepts of Database Administration within a short period of time. SQL Server DBA training program targets both fresher and working professionals who want to enhance their Database Administration skills at the corporate level. Give your career a great uplift by joining this highly reliable SQL Server DBA Training Course in Noida at SLA.
SLA Consultants Noida provides the best SQL Server DBA Training Course for all the aspiring fresher and working professionals who want to pursue a successful career in Server Database Administration. This training course will help you learn how to maintain a successful business database environment, keep the performance up, check configuration and security of database for your business. SQL Server DBA Certification Course is specially designed by our most talented and experienced SQL Server DBAs to help candidates learn about the latest backup or recovery techniques, configuration, troubleshooting, and a lot more. This 50 hours training program is basically divided into multiple modules, each containing various concepts of SQL Server Database Administration to learn. The most common topics that are covered by this certification course are Blocking and Deadlocks, Backup Strategies, Restore Techniques, Partitioning Techniques, Log Shipping with Security, Import and Export using SSIS, Certification and Signatures, Query Troubleshooting, SQL Server Profiler, Data Movement Procedures, Database Mail, Clustering Configuration and Procedure, DB Engine Tuning Advisor, SMO and BCP, and a lot more.
SQL Server DBA Training Course provided by SLA Consultants Noida is designed for anyone who wants to become a skillful SQL Server DBA. It is highly recommended for all the candidates to complete their graduate degree before joining this training course. If you have a graduation degree in IT, then it would be a beneficial point for you. Plus, having some technical knowledge about database administration would also be highly advantageous for you. The candidates will be provided with industry-acceptable certification to provide recognition for expertise in SQL Server Database Administration. In addition to this, candidates will be provided with real-time project-based training sessions, workshop sessions, practical training, technical test series, updated course material and a lot more.
After 70% completion of SQL Server DBA Training Course, each candidate will be provided with 100% placement assistance to help them get some great job opportunities from the best in the industry. During SQL Server DBA Certification Course, candidates can also arrange doubt classes as per your requirement. Our highly talented admin support team which can team candidates in scheduling or re-scheduling classes during the start of the batch. Through this valid certification, candidates can land the right career path and become a successful SQL Server DBA in the industry.
SQL Server Database Administrator might be the most demanding and famous career opportunity that you can avail these days. SQL Server DBA is capable of managing a lot of business database data which is available in the e-world. They are responsible for catering the data according to the requirement of the users and finding the most beneficial way to keep the data secured and integrated. The SQL Server DBA Training Course provided by SLA Consultants Noida which candidates can join after a graduation degree most specifically in Information Technology. This certification course will be designed to help candidates to become skilled and knowledgeable about all the latest technology related Database Administration.
Nowadays, online business is rapidly expanding in various fields which require database administration. Cyber Security is also one of the most important concerns in online business as a huge amount of data is available which is needed to be secured. Therefore, there is a great scope of Database Administration especially when it comes to SQL Server. Majority of business organizations in the IT industry look for highly skilled and talented SQL Server DBA that can play a vital role in managing and securing a huge amount of data in the most effective way. The maximum career opportunities can be availed from the IT and Computer Science industry. Candidates can also avail the high-salary packages in their future career. After acquiring SQL Server Database Administration skills, candidates will be able to pursue a successful career in different sectors of the industry, including healthcare, banking, stock exchange and more.
SLA Consultants Noida is counted amongst the most renowned SQL Server DBA Training Institute in Noida providing industry-oriented certification course for fresher and working professionals that are looking to pursue a career in database administration.
The certification provided by SLA Noida would be beneficial for candidates who want to up-skill at the corporate level. Real-time projects and the best case studies will make SLA workshop sessions quite easy and unique for all the candidates. Practical training sessions will be conducted by certified, professional SQL Server DBAs with more than 10 years of experience. These practical training sessions will help candidates to gain exposure at the corporate level with the help of technical test series.
If you are looking for the best platform to learn SQL Server Database Administration skills and pursue your career for the same, then you should join SLA Consultants Noida as soon as possible. To know further details, you can give us a call or visit our office in Noida.
Course Duration:
50 HRS with Highly Skilled Corporate Trainers (SQL Server DBA Training) for Modules – Weekdays/Weekend
SLA Consultants Noida – SQL Server DBA CertificationTraining Delivery Method:
Web / Desktop Base.
Instructor-Led Classroom Sessions.
Presentations/Demonstration/Practicals of concepts.
Handouts/Assignments/Real-time Exposure to work on Clients.
SQL Server DBA Programme Modules
SQL Server DBA Modules
SQL Server DBA
Blockings and Deadlocks
Partitioning Techniques
DB Snapshots and usage
Backup Strategies
Restore Techniques
Replication Techniques including RMO
Securing Replication
Log Shipping with Security
DB Mirroring and Troubleshooting
Security Enforcement Performance Tuning
Import and Export using SSIS
Cloning Databases and Objects
Advanced Administration
Certificates and Signatures
Query Troubleshooting
SQL Server Profiler
DB Engine Tuning Advisor
Data Movement Procedures
SMO and BCP
Maintenance Plans
Database Mail
Clustering Configuration and Procedures
Find the course details below.
Duration of Module
| SQL Server DBA Course Module | Duration |
| --- | --- |
| SQL Server DBA | 50 Hours |
Batch Timings
| SQL Server DBA Course Schedule | Timing |
| --- | --- |
| Monday to Friday | 8:00 AM – 10:00 AM |
| Monday to Friday | 10:00 AM – 12:00 PM |
| Monday to Friday | 2:00 PM – 4:00 PM |
| Monday to Friday | 4:00 PM – 6:00 PM |
| Saturday/Sunday | 8:00 | 12:00 | 2:00 | 4:00 |
| Sunday | 8:00 AM – 10:00 AM |
| Sunday | 10:00 AM – 12:00 PM |
| Sunday | 2:00 PM – 4:00 PM |
| Sunday | 4:00 PM – 6:00 PM |
Download SQL Server DBA Course Brochure
FAQ