SAP HR Course ▷ SAP HCM Classes ▷ 100% Job ▷ Free HR Analytics ▷ SLA Training Institute, Noida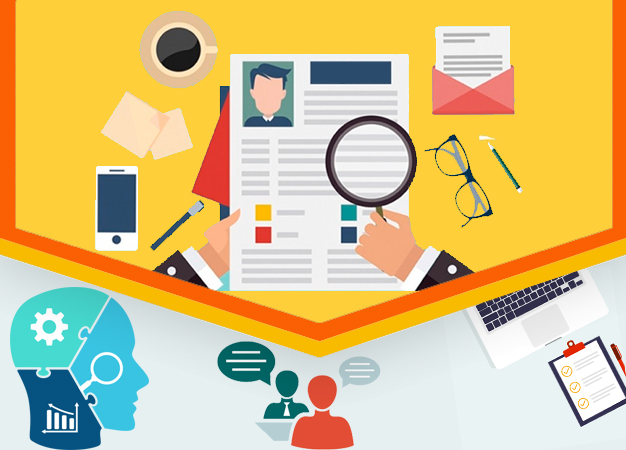 SAP HR
HCM
Training
Advanced SAP HCM
Training in Noida
SAP HR
Course in Noida
Live SAP HR
Training By
Expert
Right Skill
Right Attitude
Right For Role
SAP HR HCM Course ▷ Free SAP Demo
SAP HR-HCM Training Course in Noida
SAP HR (Human Resource) module (also known as HCM) is one of the SAP modules which focuses on human resources of any organization. It is coupled with other modules like FICO. It provides solutions for effective management of information of human resources in the enterprise which are every process associated with an employee of an organization starting from hiring to retire and all the processes in between. SLA Consultants Noida provides SAP HR-HCM Training Course in 14 modules designed from experts in Human Resource. SAP HR (Human Resource) module (otherwise called HCM) is one of the SAP modules which spotlights on HR of any company. It is combined with different modules like FICO. it gives answers for successful administration of information of HR in an organization which is each procedure related with a representative of association beginning from contracting to resign and every one of the procedures in the middle. SAP HR was the underlying name and later it was changed to SAP HCM. The folks who are from HR foundation and who do their MBA with HR major are fit for SAP HR active roles. Presently, SAP is concentrating more on Success factor with a cloud adaptation of the module and these modules can be found in the SAP HR-HCM Training Course offered by SLA Consultants Noida.
HCM is one of the most significant procedures in an organization in enterprises. The general thought on HR is connected uniquely to employ. Be that as it may, HR is much past simply employing. In an enterprise, HR procures workers as well as isolates representatives dependent on different factors, for example, division level, installment days, assignments and more. Additionally, different works, for example, promotions, worker commitment, and group inspiration undertakings are dealt with by the HR. These works may sound straightforward; however, working out all these for individuals of a whole association isn't a simple work by any means. To streamline all such HR forms, SAP ERP activities are broadly utilized. SAP HCM ERP is one of the most adaptable software for HR forms generally utilized across various companies for effective management process. SLA Consultants Noida offers Certification SAP HR-HCM Training Course as per the industry criterion from HR Experts and business partners in workshop sessions with actual exposure working with client's projects that help learners to give apt HR solutions to organizations.
SLA Consultants Noida offers SAP HR-HCM Training Course that covers all-inclusive elements of Human Resource practices and techniques. SLA provides the best SAP HR -HCM Training Course in Noida that comprise of Introduction of ERP & SAP; New Dimensions of SAP; Organization Management; Personnel Administration; Time Management; Interfaces & Cats in Time Management; Payroll; Benefits; Recruitments; Training & Event Management; Personnel Development; Compensation Management; Project Process in SAP HCM Implementation; and Tools used in SAP Projects Upload. We offer instruction for working experts. Best SAP HR HCM Training Course by SLA Consultants Noida comprehends the need for SAP HR HCM people group. Our educators are profoundly gifted with industry experience of many years, working in the best and eminent organization. Our Trainers pursue a way to engage students during guidance and in this way the training strategies are changed according to the learner's needs which may incorporate direct 1 on 1 talks, group dialogs, Question & Answer rounds, etc.  Also, you get a lot of more favorable circumstances alongside exceedingly expert methodology.
SLA Consultants Noida, SAP HR-HCM Training Course is made after deep analysis and therefore starts with basics of the HCM module and ends with cutting edge information of design ensuring incredible appreciation of SAP ERP Human Capital Management. This program would cover shifted viewpoints identified with organizational structures, Master data with further orders of levels, revealing and business procedure capacities characterized inside an organization as per SAP HCM. Also, you will get the chance to find out about the administration of Time data, Training and improvement of each employee, Payroll. SAP HR-HCM Training Course is a complete bundle to determine that you get the opportunity to guzzle in yourself, immeasurably significant mastery expected to deal with your workforce productively and with the most noteworthy level of adequacy.SLA Consultants Noida gives holistic SAP HR-HCM Training Course with placement assistance and real-time live projects to give exposures that help to boost career ahead.
There are numerous pros of SAP execution and SAP ERP activities are no exemption. SAP HCM training encourages one to increase better hands-on utilizing SAP HCM module.
SAP HCM ERP enables one to arrange a structure HR process framework in a work station. Numerous tasks can be computerized in this manner diminishing manual work and expanding profitability.
SAP HCM design enables one to augment the enlistment procedure, for example, an organization can procure permanent yet additionally on legally binding, low maintenance laborers and furthermore day by day wagers.
Furthermore, executing the SAP HCM module doesn't require updating of the whole procedure. SAP HCM User is adaptable software and enables one to change the new SAP developments inside the current procedure.
SAP has different models for various procedures in HR management. For instance: Every representative has a name, worker ID, assignment and so forth., that should be recorded by the HR team of each enterprise.
This information can be made and put away consequently utilizing SAP HCM devices and ways. Thus, information can be recorded dependent on time management, finance subtleties, and work-routines, etc.
The benefit of SAP HR-HCM Training Course helps to understand the business processes of SAP HCM. Define time recording processes and outline payroll processes and many more.
Course Duration: 80-90 HRS with Highly Skilled Corporate Trainers
(SAP HR-HCM TRAINING) for 14 Modules – Weekdays/Weekend
SLA Consultants Noida – SAP HR-HCM Training Delivery Method:
Web / Desktop Base.
Instructor-Led Classroom Sessions.
Presentations/Demonstration/Practicals of concepts.
Handouts/Assignments/Real-time Exposure to work on Clients.
SAP HR-HCM Programme Modules
SAP HR-HCM Training Modules
Find the course details below.
Duration of Module
| SAP HR-HCM Course Module | Course Duration |
| --- | --- |
| Module 1 – 14 | 40-45 Hours |
Batch Timings
| SAP HR-HCM ourse Schedule | Batch Timing |
| --- | --- |
| Monday to Friday | 8:00 AM – 10:00 AM |
| Monday to Friday | 10:00 AM – 12:00 PM |
| Monday to Friday | 2:00 PM – 4:00 PM |
| Monday to Friday | 4:00 PM – 6:00 PM |
| Saturday/Sunday | 8:00 | 12:00 | 2:00 | 4:00 |
| Sunday | 8:00 AM – 10:00 AM |
| Sunday | 10:00 AM – 12:00 PM |
| Sunday | 2:00 PM – 4:00 PM |
| Sunday | 4:00 PM – 6:00 PM |
Download SAP HR-HCM Course Brochure
FAQ