Financial Analyst Course ▷ Financial Modelling ▷ 100% Job upto 7 LPA "SLA Institute, Noida"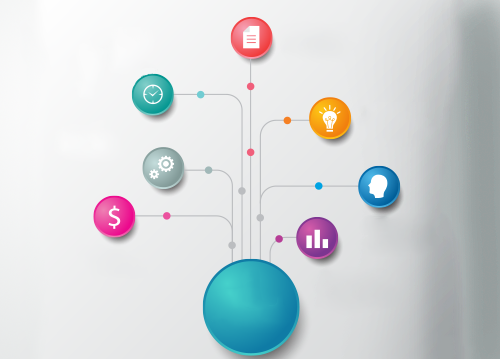 Investment
Banking
Financial
Modelling
In
Excel
Financial
Advisory
Validation & Due
Due Diligence
Reviews
Structured
Trade Finance
Capital
Raising
Research
Financial
Modelling
Sales &
Trading
Corporate Finance
Training in Noida
Corporate Financial Analyst Course in Noida
Investment Banking & Financial Modelling in Excel Training Course in Noida
To explain, investment banking is a very specific type of banking that creates capital for businesses, governments and other entities. It authorizes new debt and equity securities for every type of business, helps with sales of securities and aids businesses carry out mergers and acquisitions. Moreover, investment banks also give guidance on the issue and placement of stock to issuers. SLA Consultants Noida offers Investment banking, Financial modeling in Excel and SAP FICO Training Course from CA/FCA, Financial Experts or Taxation Analysts. Investment Banking is a method targeted on evaluating the worth of companies, for the purposes of either capital creation for corporate financing, facilitating mergers and acquisitions (M&A) such as leveraged buyouts (LBOs), corporate restructuring or reorganizations, or investing. Mostly, for this reason, financial modeling is an important skill for investment banking professionals. Generally, investment banking uses financial models to advise their clients. In simple words, Financial modeling is the process whereby a real-world financial situation is represented on a model and forecasts how much cash flow a project is expected to make. This training integrated the module of SAP with several parallel modules that modify an organization to unify processes that may have needed the utilization of many software packages. In SAP FICO learners will get acquire an understanding of Financial Accounting Global Setting, General Ledger Accounting, Accounts Payable, Accounts Receivable, Asset Accounting, FI – General Topics, CO – Controlling, Sap Fico – Reports.
SLA Consultants Noida provide best Investment banking, Financial modelling in Excel and SAP FICO Training to cover all aspects of Financial Modeling in Excel that is an important process geared towards generating a measured analysis that reproduces the past, present or probable worth or monetary presentation of a business, project, stock, outlay or any monetary strength. These models are used to calculate the impact of different variables, such as interest rates or corporate growth rates, on the value of an asset. Usually, an investment banker is involved with various deals such as Mergers and Acquisition, Leveraged Buy-Outs, Corporate Restructuring, Initial Public Offering (IPO), etc. SLA Consultants Noida provides training every bit of how SAP Enterprise Resource Software handles all the finance and cost-controlling processes that businesses regularly work with. Generally, SAP FICO receives relevant accounting information from other SAP modules, like materials management, and passes them onto the controlling module. This module of SAP Financial Accounting (FI) captures all the financial processing transactions to provide the basis via which data is drawn for external reporting. SLA Consultants Noida gives inclusive and advances Investment Banking, Financial Modelling in Excel and SAP FICO Training as per the need of various industries that give chance to the learners to grab a handsome job prospect in the market.
SLA Consultants Noida has designed Investment banking, Financial modeling in Excel and SAP FICO Training in such a manner so that the financial models and the concepts taught are easily understood by the learners. This comprehensive course will help learners with Advanced Excel skills required to build financial models. Additionally, it focuses on increasing the knowledge of learners in the field of Investment Banking. Moreover, it will help the learners gain confidence and build the essential skills needed for productive financial data analysis and modeling. Certainly, one of the crucial skills for all these roles, especially at the entry level, is expertise in financial modeling. It aids fundamentally during decision-making. In the process of investment, banking decisions may include acquisition price or initial public offering price. Moreover, financial models are built to include the various factors impacting such as decision making. Financial modeling includes collating historic financial data to understand historical trends. On the basis of these trends, forecasts are made for the future that incorporates expected changes in the industry and economy.
Investment banking, Financial modeling in Excel and SAP FICO Training by SLA Consultants Noida will also help the learners understand the concept of Trading Comparable and Transaction Comparable. It guides them on how to determine the current value of a company by using a sample of ratios from comparable peer groups. These groups can either be determined from publicly traded comparable (Trading Comps) or through transactions for companies that are similar (Transaction Comps). It offers a detailed study on how to estimate the value of the operation of the business or the value of the equity of the business. It focuses on how to build a Full DCF model and helps the learners gain expertise in doing valuation analysis in the investment industry. This training will also provide an extensive study on the LBO model. It covers various aspects as to how the investors arrive at a value for a highly leveraged acquisition.
In SLA Consultants Noida learners get all-inclusive training where they learn the Financial Modeling & Financial Reporting, Build A Discounted Cash Flow Calculate Free Cash Flows, Net Cash Flows & The Present Value Of Cash Flows, Dividend Discount Models, Tools of Business Valuation &, Investment Banking And Analysis, Modeling, Growth, Revenue, Cost & Expenses. All the external reporting profit and loss statements and balance sheets are done by the best financial accounting feature of SAP. Most of the businesses like sales, human resource, and materials management can enhance their financial accounting by SAP FICO. By using the SAP product, HR transactions, payroll timesheets, business functions, and people performance are managed. SAP offers the planning and optimization process for demand planning, supply planning, and production planning. SAP FICO is Popular for managing finance and accounting. SLA Consultants Noida offers Investment banking, Financial modeling in Excel and SAP FICO Training that is job oriented corporate-based training with live projects real-time based training from experts on weekdays and weekend in flexible batches. This is a certification training and learners will get the certification after the successful completion of the Investment banking, Financial modeling in Excel and SAP FICO Training Course.
This course is most suitable for people looking to build a career in Investment Banking, Corporate Finance, Equity Research, Business Planning & Strategy, Private Management, or Commercial Banking.
It's advantageous for people pursuing CPA, CFA Program, FRM, MBA Finance. And also ideal for candidates with Degree, Diploma, B.TECH in engineering and Commerce who want a Career in Finance.
Most of the job aspirants in the financial sector look forward to careers in investment banking. Mostly, they are driven by the big bonuses that accompany the role or they like the tag of being an investment banker.
This certification course verifies that the candidate has the fundamental knowledge required in the area of Financial Accounting. This certificate proves that the candidate not only has the pre-requisite understanding of FI but is also able to apply these skills in a practical manner under the supervision of a project lead.
Initially, SAP was founded by employees of IBM in 1972. It is based on a German multinational software company known for making enterprise resource planning (ERP) software.
Basically, SAP stands for "Systems Applications and Products" this technology is used nowadays in MNC's like Microsoft and IBM.
Generally, it permits establishments to accomplish commercial procedures, and generally mentions to a collection of linked claims that gather and assimilate information from diverse features of the occupation.
Course Duration: 90 HRS with Highly Skilled Corporate Trainers (Investment Banking & Financial Modeling In Excel-Training) for 5 Modules-Weekdays/Weekend
SLA Consultants Noida – Financial Analyst Certification Training Delivery Method:
Web / Desktop Base.
Instructor-Led Classroom Sessions.
Presentations/Demonstration/Practicals of concepts.
Handouts/Assignments/Real-time Exposure to work on Clients.
NOTE: Classes Are Also Available On Module Basis
Financial Analyst Programme Modules
Corporate Finance, Investment Banking & Financial Analyst Training Course
Find the course details below. Classes and Course can be designed/customize as per request
Duration of Module
| Corporate Finance Course Module | Duration |
| --- | --- |
| Financial Statement Analysis & Corporate Finance | 35 Hours |
| Financial Modeling – Equity Valuation | 30 Hours |
| Ad. Excel + Financial Statement Analysis & Corporate Finance | 50 Hours |
| Ad. Excel + Financial Modeling – Equity Valuation | 55 Hours |
| Ad. Excel + Financial Statement Analysis & Corporate Finance+ Financial Modeling – Equity Valuation | 75 Hours |
| Financial Statement Analysis & Corporate Finance+ Financial Modeling – Equity Valuation | 65 Hours |
| Ad. Excel + Financial Statement Analysis & Corporate Finance+ Financial Modeling – Equity Valuation + VBA/Macros | 90 Hours |
| Ad. Excel + Financial Statement Analysis & Corporate Finance+ Financial Modeling – Equity Valuation + VBA/Macros + SAP FICO | 110 Hours |
Batch Timings
| Corporate Finance Course Schedule | Batch Timing |
| --- | --- |
| Monday to Friday | 8:00 AM – 10:00 AM |
| Monday to Friday | 10:00 AM – 12:00 PM |
| Monday to Friday | 2:00 PM – 4:00 PM |
| Monday to Friday | 4:00 PM – 6:00 PM |
| Saturday/Sunday | 8:00 | 12:00 | 2:00 | 4:00 |
| Sunday | 8:00 AM – 10:00 AM |
| Sunday | 10:00 AM – 12:00 PM |
| Sunday | 2:00 PM – 4:00 PM |
| Sunday | 4:00 PM – 6:00 PM |
Download Investment Banking & Financial Modelling Brochure