Best SPSS Certification, 100%MNC Job upto 60K, Free R, Python, Alteryx, SLA Institute, Noida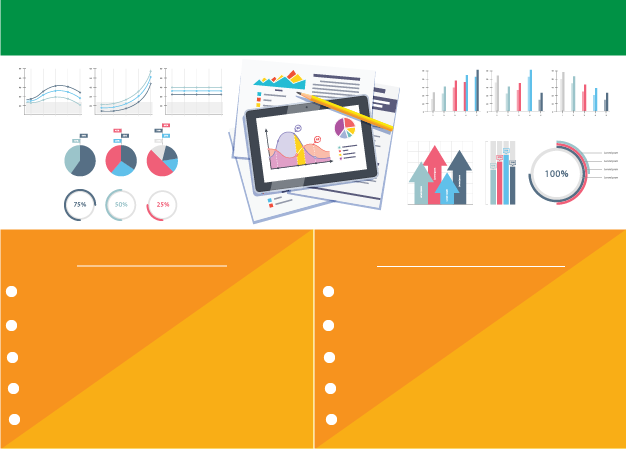 Data Analytics using SPSS Training Course
SPSS Basic
SPSS Advanced
Working with Descriptive Statistics
Hypothesis Testing
Correlational Analysis
Regression
Non-Parametric Test
Cluster Analysis
Factor Analysis
Profile Analysis
Survival Analysis
Neural Network Analysis
Data Analysis Using SPSS Course Noida
Data Analysis Using SPSS Training Course in Noida
SPSS stands for Statistical Package for the Social Science. Different types of Technical Analysts or Researchers use it for complex statistical data analysis. This SPSS was developed for the statistical analysis and management of social science data. The SPSS software package was originally introduced in 1968 by SPSS Inc. and was later on acquired by IDM in 2009. According to the world standard for data analysis for the social science, SPSS software package is coveted because of its unchallenging and easy to learn the language and remarkably comprehensive user manual. Market researchers, survey companies, health researchers, education researches, data miners, government entities, and many other professionals use SPSS to analyze and the process of survey data. Invariably, most of the research or data analysis agencies use SPSS in order to analyze and mine data so that they can make most of their projects.
SPSS provides 4 programs which help researchers in complicated data analysis. These programs include statistics program, modeler program, text analytics for surveys program, and visualization designer. Furthermore, SPSS offers solutions for the management data to allow researchers to create derived data, perform file reshaping and case selection. Due to the efficiency of this Statistical Package for Social Science, most of the business organizations are looking for highly skilled SPSS operators invariably. To master the SPSS software package, you can join the most reliable and the best SPSS training institute in Noida in order to enhance your skills and earn a valid certification in SPSS.
SLA Consultants Noida is counted amongst the most popular training institute, providing industry-accepted certification and real-time project-based training for those aspiring candidates who want to build a successful career in Data management and analysis. This training course will help them to master this SPSS for statistical data analysis and expand your proficiency in using this software package for social science. SLA Consultants Noida is a reliable SPSS Training Course in Noida at the most affordable price. So, get your name registered for this Data Analysis using SPSS training course in Noida as soon as possible. Kick-start your career with this most competitive and job-oriented training designed by the best professionals in the industry.
SPSS software package can be used for logical statistical analysis. This software package is counted amongst the most famous statistical packages used in highly complex data analysis and manipulation with simpler instructions. Business organization use SPSS for different types of files and use them to develop charts, reports, descriptive statistics and perform complicated statistical analyses. The SPSS operators use the programs provided by this software package for both mainframe and personal computers. Although there are a lot of software packages are available in the market for data analysis or research, but SPSS is more preferable by the majority of business organizations. This user-friendly software package is easy to learn for the beginners and helpful in achieving any business's data researching goals. SPSS Training programs are available to assist candidates to learn about the implementation and extensive advantages of this famous SPSS software package. Reputed training institutes like SLA Consultants Noida provides job-oriented SPSS Training Course for candidates who want to become skillful SPSS operators or upgrade their SPSS Data Analysis skills to grab better career opportunities. Offering live project based training in Noida, this training institute is dedicatedly focused on providing candidates with updated course materials, instructor-led classes, assignments, workshop sessions and a lot more.
Data Analysis using SPSS Training Course will help candidates with the right implementation of the various features and functionalities provided by the SPSS software package. This training course will cover all SPSS related concepts, including Developing the Familiarity with SPSS Processer, Working with Descriptive Statistics, Hypothesis Testing, Testing the Differences Between Group Means, Correlational Analysis, Regression, Non-Parametric tests, General Liner Models, Factor Analysis, Cluster Analysis, Profile Analysis, Discriminant Analysis, Survival Analysis, Neural Network Analysis, and Time Series Analysis. Data Analysis using SPSS Training Course provided by SLA Consultants Noida will help you to master the research process and understand how to manage and manipulate the data. Working professionals like Data Analyst, Data architect, decision makers, and researchers can easily join this SPSS training course. This certification course is also suitable for fresher graduates who are willing to gain extensive knowledge and skills in data analysis using SPSS.
SLA Consultants Noida has their well-knowledgeable, professional, skilled Sr. Lead Analysts/Technical Analysts with more than 10 years of experience who will give candidates in-depth knowledge and practical training for using SPSS. SLA also provides 100% placement assistance to the candidates who are planning to become a part of the most reputed business organizations in the future. The other benefits of this training course include excellent admin support, practical training, live-project based training, technical tests, workshop sessions, lab sessions and much more. Therefore, join this SPSS training course with SLA Consultants Noida to build a flourishing career.
SPSS is the most powerful software package which can be used for both qualitative and quantitative data and the majority of the business organizations need such type of software packages for their business data. SPSS Training course does not require advanced skills or extensive knowledge; it gives a graphical representation and an accurate outcome for the data. Data Analysis using SPSS Training Course will help candidates to find the best job opportunity for the various industries like Healthcare Industry, Education Researchers, Social Science, Marketing Organization, and many Government Organizations for data analysis and data mining.
Invariably, such business organizations are looking for highly skilled and certified SPSS operators and with the help of this certification course, candidates can grab those career opportunities. Placement team of SLA will arrange interviews for the candidates in the most reputed and popular business organization in the desired industry. SPSS is quite easy to learn and does not any in-depth knowledge of any database or programming. Candidates can also get some great salary package as compared to other database management professionals. At the end of this training course, candidates will get industry-acceptable certification in SPSS expertise to help candidates avail plenty of job opportunities.
SLA Consultants Noida has designed Data Analysis using SPSS Training Course by the most experienced and admired industry experts. They have designed this training course as per the industry criterion for SPSS. Fresher graduates and working professionals can up-skill at the corporate level. SPSS is a powerful computer program used for survey deployment and authoring and different types of statistical analysis. The software has become the top market leader and doing a lot better than other advanced analytics software tools available in the market. SPSS with user-friendly GUI has been preferable by a lot of reputed business organization to conduct complex statistical analysis in the simplest manner. If you are planning to learn this software package, then you are on the right path of skills enhancement and achieving goals. SLA will help you achieve your career goals and upgrade your analytic skills in the most efficient manner. For further course details, you can visit our office in Noida or give us a call.
To get your name enrolled for Data Analysis Using SPSS Training Course in Noida, join SLA Consultants Noida quickly.
Course Duration:
55 HRS with Highly Skilled Corporate Trainers (Data Analysis using SPSS Training) for 2 Modules – Weekdays/Weekend
SLA Consultants Noida – Introduce SPSS Training Course Delivery Method:
Web / Desktop Base.
Instructor-Led Classroom Sessions.
Presentations/Demonstration/Practicals of concepts.
Handouts/Assignments/Real-time Exposure to work on Clients.
NOTE: Classes Are Also Available On Module Basis
Data Analysis Using SPSS Programme Modules
Data Analysis Using SPSS Training Modules
Find the course details below. Classes and Course can be designed/customize as per request
Duration of Module
| Data Analysis Course Module | Course Duration |
| --- | --- |
| SPSS Basic | 25 Hours |
| SPSS (Basic + Advanced) | 55 Hours |
Batch Timings
| Data Analysis Course Schedule | Course Timing |
| --- | --- |
| Monday to Friday | 8:00 AM – 10:00 AM |
| Monday to Friday | 10:00 AM – 12:00 PM |
| Monday to Friday | 2:00 PM – 4:00 PM |
| Monday to Friday | 4:00 PM – 6:00 PM |
| Saturday/Sunday | 8:00 | 12:00 | 2:00 | 4:00 |
| Sunday | 8:00 AM – 10:00 AM |
| Sunday | 10:00 AM – 12:00 PM |
| Sunday | 2:00 PM – 4:00 PM |
| Sunday | 4:00 PM – 6:00 PM |
FAQ