Java Training in Noida + Best Institute for Core + Advanced Java Course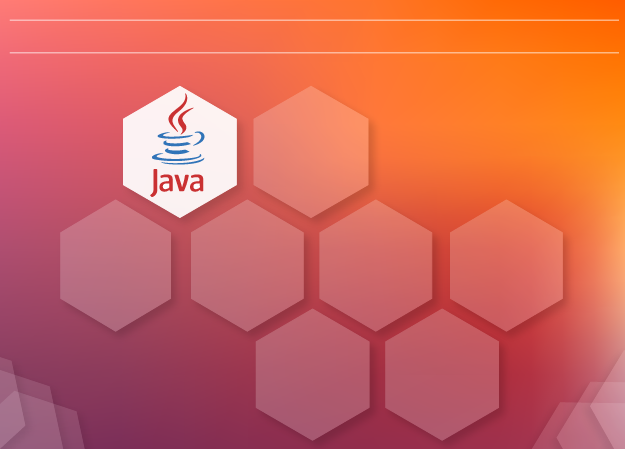 Core+Advanced Java Training Course
With J2EE Frameworks
Core Java
Advanced
Java
J2EE
Spring
Hibernate
Web
Services
Design
Pattern
Core + Advanced Java Course in Noida
Core + Advanced Java with Frameworks Training Course in Noida
Invariably, Java is counted amongst the widely embraced programming languages that are used by millions of famous developers and executing on billions of devices all around the world. Java has managed to gain immense popularity due to its readability, simplicity and long-term compatibility to make sure the old applications keep on functioning into the future. Develop use Java programming language to build server-side applications, mobile applications, desktop applications, Enterprise applications, unit tests, application servers, video games, and much more. This language is freely available in various versions. This is the top-ranked programming language used by the majority of companies to explore the man-to-man digital interface, architect the best applications and unfold the innovation everywhere. Learning Java skills is not a daunting task for anyone with any age or experience level. Core and Advanced Java training course will let every candidate to go deep into the professional Java development using community-oriented resources. Core & Advanced Java Training Course will help candidates to learn and leverage the long-term value of Java in the enterprise.
The most famous social media platforms like Twitter have recently drifted their core infrastructure to Java to improve their usability on a daily basis. Similarly, the most reliable mobile applications like Netflix powers use Java-driven architecture to power billions of content requests each day. Becoming a certified Java professional is as demanding as becoming a skilled software developer. The companies are readily looking for highly skilled, smart and professional Java developers. Fresher graduates might get competitive starting salary packages, but with experience, excellent salary packages are provided to them. As the popularity of Java programming has now reached a new peak, the demand for highly skilled and experienced Java developers has also become quite high.
SLA Consultants Noida provides job-oriented, career-driven Core & Advanced Java Training Course for candidates who want to learn real-time implementation of this highly scalable, reliable, and secure Object Oriented Programming Language, namely Java. This training course will make this platform quite easier for you to understand and use it in the real world. SLA Consultants Noida is amongst the most renowned Core and Advanced Java Training Institutes in Noida, providing industry-acceptable certification course to fresher and working candidates.
Core + Advanced Java Training course provided by SLA Consultants Noida is designed to make candidates understand how to develop a highly reliable, scalable, robust and functional websites and software. Core & Advanced Training Course in Noida will help candidates to know about the most exciting advantages and career benefits of learning core and advanced java programming language. Nowadays, Java skills are one of the most demanded skills in the IT recruitment industry. Majority of IT companies all over the world are invariably looking for professionals with amazing Java skills. Core & Advanced Java Course will help candidates to capitalize on this demand by enhancing their skills to become more demanded and professional. If you want to build a quick-evolving and lucrative career, then consider joining Core & Advanced Java Training Course to learn core and advanced features of Java programming language.
Core & Advanced Java Certification Course will help you understand detailed information about core java, including Java 7 and Java 8. Later in this training course, candidates will learn about Advanced Java, web server, Application server, utilities, Spring Framework, Hibernate Framework, SOAP vs REST, XML vs JSON, Web Service Provider, Web Service Consumer, Web Services Testing Tool, Singleton, Abstract Factory vs Factory, Decorator, Command, Front controller, Proxy and a lot more. The 90 hours training course will include instructor-led classroom sessions along with timely practical training sessions, assignments, presentations, handouts, demonstrations, workshop sessions, updated course material, and real-time exposure to work on clients.
Candidates will be provided with live projects that would benefit them in developing real-time applications, websites, and software according to the requirement of their clients. Highly skilled and professional Java developers will be your instructors with more than 10 years of working experience in core & Advanced Java. They will help candidates with their real-time projects and case study to make their workshop sessions exactly easy and unique. Placement team of SLA Consultants Noida will be arranging interviews for all candidates who have completed their 70% of training course. At the end of the Core & Advanced Training Course, each candidate will be provided with industry-accepted certification as proof of their expertise in Core and Advanced Java Programming Language. After the completion of this certification course, candidates will be able to a part of their desired software company as professional Java programmers with good salary package. So, if you are planning to join this training course in Noida provided with the best training institute, then Core & Advanced Java Training course by SLA can be the perfect choice for you.
Java is counted amongst the most popular programming languages that have been ever created. In the past 20 years, it has proven by becoming Google's choice of programming language for Android applications development and its popularity as a front-line language. In fact, for many computer graduates, Java is one of the best programming languages, to begin with. Keeping this concern in our minds, SLA Consultants Noida has designed the best Core & Advanced Java Training Course for both fresher graduates and working professionals like software developers or programmers. There are countless job opportunities for a highly skilled Java Developer or programmer. Our Core & Advanced Java Training will help candidates to become enough efficient to develop Core Java-based server-side apps, android mobile apps, and J2EE enterprise or web applications with extreme accuracy. Even if you do not belong to a C or C++ background, you can still register for this training course. If you are still confused with choosing Java, then you should read the following reasons will help you make your final decision.
Java programming language can be the best choice for you to pick especially when you are planning to start your career as a fresher. This programming language is not only easier to learn but also help you to remain more productive and efficient while working on any software development project. If you will manage to overcome initial hurdles like installing JDK or understanding setting classpath, you will easily get along with programming in Java.
Majority of software companies use the most powerful development tools like Netbeans and Eclipse. Core & Advanced Java Training course include learning about these amazing development tools that are specially designed for Java programmers or developers.
Furthermore, this training course will also help candidates to learn Java programming while working with the most famous frameworks like Spring and Hibernate. Learning these frameworks will help you implement Java in real-world applications.
Java language has taken over other programming languages due to its undeniable efficiency and functionality. It is everywhere; it's on your mobile, desktop, and even on your cards. The future of software development belongs to Java. So, if you are planning to learn this programming language from scratch, then Core & Advanced Java Training Course by SLA Consultants Noida can be the best option for you.
Industry-accepted certification provided by SLA Consultants Noida will help candidates to stay ahead in front of their competitive candidates for the same job profile. Placement team of SLA assists candidates with the scheduling of the interviews in the most reputed software companies.
Core & Advanced Java with Frameworks Training Course in Noida could benefit candidates to up-skill as per industry standards. We highly recommend you to join this training course provided by SLA Consultants Noida to kick-start your career as a professional Java developer.
Core + Advanced Java Programme Details
Course Duration: 90 HRS with Highly Skilled Corporate Trainers (Core & Advanced Java Training) for 6 Modules – Weekdays / Weekend
SLA Consultants Noida – Core & Advanced Java Certification Training & Delivery Method:
Web / Desktop Base.
Instructor-Led Classroom Sessions.
Presentations/Demonstration/Practicals of concepts.
Handouts/Assignments/Real-time Exposure to work on Clients.
NOTE: Classes Are Also Available On Module Basis
Core + Advanced Java Programme Modules
Core + Advanced Java + Web Services with Frameworks Modules
Find the course details below. Classes and Course can be designed/customize as per request
Duration of Module
| Core + Advanced Java Course Module | Duration |
| --- | --- |
| Core Java | 25 Hours |
| Advanced Java | 30 Hours |
| Core + Advanced Java | 55 Hours |
| Spring + Hibernate + Web Services + Design Pattern | 35 Hours |
| Core + Advanced + Spring + Hibernate + Web Services + Design Pattern | 90 Hours |
Batch Timings
| ore + Advanced Java Course Schedule | Course Timing |
| --- | --- |
| Monday to Friday | 8:00 AM – 10:00 AM |
| Monday to Friday | 10:00 AM – 12:00 PM |
| Monday to Friday | 2:00 PM – 4:00 PM |
| Monday to Friday | 4:00 PM – 6:00 PM |
| Saturday/Sunday | 8:00 | 12:00 | 2:00 | 4:00 |
| Sunday | 8:00 AM – 10:00 AM |
| Sunday | 10:00 AM – 12:00 PM |
| Sunday | 2:00 PM – 4:00 PM |
| Sunday | 4:00 PM – 6:00 PM |
Download Core + Advanced Java Course Brochure