RPA – UiPath Training Course in Noida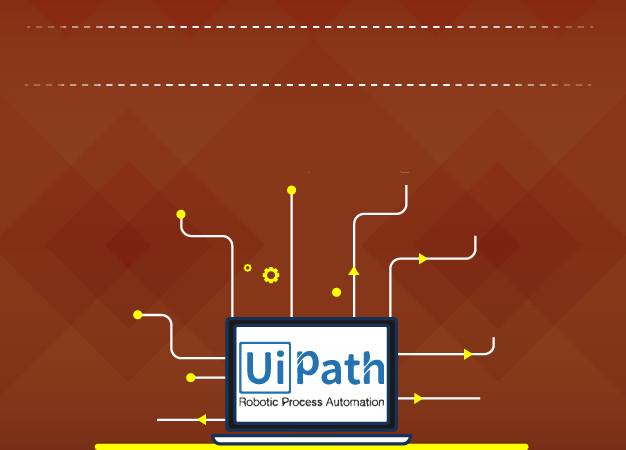 RPA UiPath Training Course
Selectors
Database
Connection
Image & Text
Automation
Data
Scraping
UI
Element
Automating
Terminals
Recording
Orchestrator
Control Activities
RPA UiPath Course in Noida
RPA – UiPath Training Course
Today, automation anywhere is the most popular and user-friendly RPA Tool. Mostly, these tools are used in the script-based application. So, you need to know little knowledge about JavaScript Framework. It supports the API level of Automation. SLA Consultants Noida offers RPA – UiPath Training Course curated from experts in technical analyst according to industry criterion. Generally, RPA stands for Robotic Process Automation. It is known as a quick yet effective tool for automation. It is a generic tool that uses screen scraping and various other technologies to create specialized agents that can automate many clerical tasks. It is an advanced technology that automates huge quantities of redundant tasks by applying artificial intelligence (AI). It is becoming more and more prevalent technology in contemporary businesses like healthcare, banking , insurance, and finance because of its extensive scales of profits: less cost, consistent, customer-friendly.
In the Current Scenario, UIPath is another leading tool. UiPath is license-free automation tool. Mostly, it is designed with drag and drop workflow. Hence, UiPath is the best user-friendly tool. Sometimes, the Microsoft Dot Net Knowledge is required for a few applications. Uipath is applicable for both front and back-office robots. There is a huge career prospect in RPA-UiPath, SLA Consultants Noida provide RPA – UiPath Training Course in modules that cover UiPath Introduction; Anaging Variables and Arguments; Importe NA Mespaces; Mostly Used Control Activities; Recording; UI Elements; Data Scraping; Selectors; Image and Text Automation; Automating Terminals and Mainframes; Databases Connection; & Orchestrator. Uipath is a web-based orchestrator.
UiPath is one amongst the hot skills in the IT sector, which has excellent career growth in the job market. Easily, it can be hosted in cloud environments or virtual terminals. It offers a high range of applications to work with, which includes web and desktop applications. Effective debugging and exception handling mechanisms. Easy Artificial intelligence handling day to day applications like outlooks Excel, PDF. It is one of the significant IT skills in the industry which has excellent career scope with numerous opportunities in the field. With SLA Consultants Noida, participants will get comprehensive RPA – UiPath Training Course with placement assistance that helps them to grab good career opportunity in the field of RPA.
In today's digitally-driven economy, Robotic Process Automation is being heralded as one of the booming industries. Every industry including banking, finance and information technology can immensely benefit from the RPA industry. One of the most efficient RPA software which will ensure that you are properly deploying robots is UiPath. Mostly, that is why many companies look for experts who are proficient with UiPath. Therefore, UiPath Certification Training is a must for individuals who are looking to establish their career with RPA. SLA Consultants Noida offers RPA – UiPath Training Course with lab facilities, workshop sessions, presentations, real-time exposure, desktop/web-based led classroom sessions, flexible timing, etc. This course aims to make the learner familiarize with the concepts of Robotic Process Automation. RPA eliminates the need for human intervention for performing repetitive, less complex tasks. Moreover, this course elaborates on the features and benefits of using Robotic Process Automation techniques in businesses. The big companies welcoming UiPath practitioners such as Amgen, ETrade, Centurylink, WellCare Health Plan, Koch Industries Inc, First Republic Bank.
The RPA – UiPath Training Course by SLA Consultants Noida will give an in-depth understanding of working with UiPath from data input, data manipulation and validation to recording of common processes and automation with the help of elaborate use cases. Therefore, this will enable the learner to automate real-world processes related to various sectors such as Insurance Claim Processing, Accounts Payable/Purchase Order Processing, Invoice Processing, Complaints Management, Customer Feedback Analysis, Employee Onboarding, Compliance Reporting and many more. Using UiPath, (RPA) Robotic Process Automation training will make learners for UiPath's RPA Designer Accreditation that helps to initiate RPA wits in the company. The learner will master the key concepts while designing an RPA solution using UiPath, perform Image and Text automation, create RPA Bots, perform Data Manipulation, handle exceptions and build a solution using framework using real-life case studies.
Now, as various companies are looking to include RPA or Robotic Process Automation in their system, the demand for the candidates proficient with UiPath is rising rapidly. UiPath becomes so very important for various students who want to make a successful career in IT companies and extensive organization. Consequently, Robotic Process Automation with UiPath provide a whole and accessible result that make available particular plotters for web apps and desktop applications, an wide-ranging powerful debugging, activity library, centralized server-based licensing and third-party integration. Uipath has super-fast mapping process. It is noted that the demand for UiPath professionals is increasing subsequently over the past few years. Major employment opportunities in the world are going to be generated in this field. Mostly, the salaries for the experts who are highly skilled in this field are relatively much higher when compared to other areas. Thus who want to make their career in RPA – UiPath, SLA Consultants Noida is a perfect place. This course is offering comprehensive RPA training and RPA certification that is highly valued by the industry. So, now is the right time to master this powerful RPA with UiPath and get ahead in your career in the best MNCs around.
Robotic Process Automation (RPA) is said to be the process of automating business operations with the help of robots to reduce human intervention. It is used to automate manually performed workflow tasks that are rule-based, repeatable, time-consuming and of high volume in nature.
RPA is the automation of human interactions with computerized processes hence reducing the time taken to complete the processes, increasing the productivity and reducing the costs. Due to these features, RPA finds its applications in a wide variety of industries.
Specifically, this course is designed to help you master RPA processes and best practices using the extensible UiPath RPA platform, which offers fast RPA design and deployment, scalability for front and back-office requirements and unmatched security and auditing.
The RPA market will reach $1 billion by 2020. By that time, 40 percent of large enterprises will have adopted an RPA software tool as compared to today's share of enterprises which is less than 10 percent.
A survey conducted predicts that the robotic process automation market could be worth $6.7 trillion by 2025. A global dairy company used RPA to automate the processing and validation of delivery claims, reduced goodwill write-offs by USD 7.1 million.
(RPA) Robotic process automation certified professionals are responsible for comprehending the existing business process of an organization and how to implement RPA to achieve optimum results.
Upon completion of Robotics Process Automation training using UiPath, learners will acquire both theoretical and practical knowledge as per the current needs of the IT Industry.
Therefore, from this course, they will leverage the following: Gain insights into Robotic Process Automation Technology, Learn basic concepts of UI Automation using UiPath, Gain skills in building workflows in UiPath, Learn to use several types of data, Gain expertise in Desktop, Web and Citrix Automation, Understand reusing of automation by implementing templates, Use reframework to build a structured business automation process, Learn to organize workflow of a real-world automation project, Develop skills in debugging a workflow.
Course Duration: 35 HRS with Highly Skilled Corporate Trainers (RPA – UiPath Training Course) for Modules-Weekdays/Weekend
SLA Consultants Noida – RPA – UiPath Certification Training Delivery Method:
Web / Desktop Base.
Instructor-Led Classroom Sessions.
Presentations/Demonstration/Practicals of concepts.
Handouts/Assignments/Real-time Exposure to work on Clients.
RPA – UiPath Programme Modules
RPA – UiPath Training Modules
Find the course details below.
Duration of Module
| UiPath Course Module | UiPath Course Duration |
| --- | --- |
| RPA UiPath | 35 (Hours) |
Batch Timings
| UiPath Course Schedule | UiPath Course Timing |
| --- | --- |
| Monday to Friday | 8:00 AM – 10:00 AM |
| Monday to Friday | 10:00 AM – 12:00 PM |
| Monday to Friday | 2:00 PM – 4:00 PM |
| Monday to Friday | 4:00 PM – 6:00 PM |
| Saturday/Sunday | 8:00 | 12:00 | 2:00 | 4:00 |
| Sunday | 8:00 AM – 10:00 AM |
| Sunday | 10:00 AM – 12:00 PM |
| Sunday | 2:00 PM – 4:00 PM |
| Sunday | 4:00 PM – 6:00 PM |
Download RPA UiPath Course Brochure
FAQ