MYSQL DBA Course ▷ Free Demo ▷ Online/Offline ▷ MYSQL Certification ▷ SLA Training Institute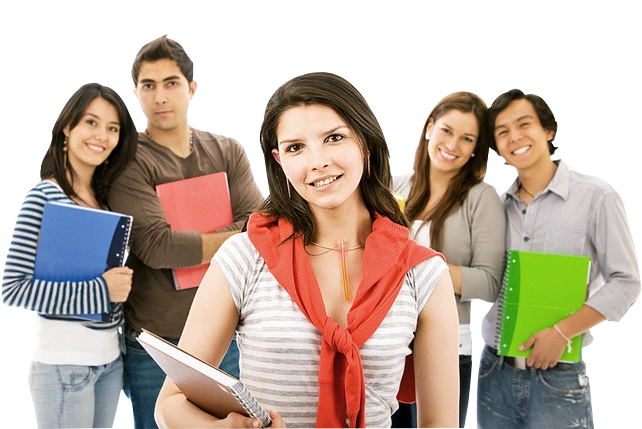 MySQL DBA
Training
MySQL DBA Certification ▷ Free Demo
MySQL DBA Training Course in Noida
MySQL Database Administration is basically conducted in order to amplify the performance, integrate business and manage business data or processes. MySQL DBA is the professional who is responsible for handling all the activities of MySQL Database. Normally, these activities include Log File Maintenance, User Account Maintenance, Database Backup, Hardware Tuning, File System Security, Multiple Server Setup, Software Updates, Repair and Maintenance, Crash Recovery, Preventive Maintenance, Performance Analysis, Understanding MySQL Server Daemon, Mastering MySQL Admin Administrative Client and a lot more. Additionally, these professionals also deal with Troubleshooting, auditing, logging of MySQL Server, and understand the database data model they are working with.
If you want to become a certified and professional MySQL DBA, then you should think of attending some industry-acceptable MySQL DBA certification course would be extremely advantageous for you. This certification will prove that you are capable of installing, optimizing MySQL Server, setting up replication and security, performing database backups and protecting the MySQL Databases.
SLA Consultants Noida has designed the MySQL DBA Training Course for all the candidates who want to upgrade their data administration skills for MySQL Database to benefit their future career and be a part of a reputed business organization. Whether you are a fresher or working professional, this training course can be the best option for your career. The MySQL DBA Certification Course would be more beneficial for those who have at least basic knowledge of Relational Database Management System. This certification course is dedicatedly focused on training candidates from basic to advanced level for making them future-ready in the business industry. The curriculum of MySQL DBA Training Course is completely designed to fulfill all the requirements of today's industry. So, if you want to join the best training institute for the enhancement of your database administration skills and knowledge, then enrolling yourself in SLA Consultants Noida would be the best idea for you. To register your name for this training course, you can visit our office in Noida, give us a call or email us.
From beginning to the advanced level, our MySQL DBA training course will teach you the widely used and famous database administration techniques. Our MySQL DBA training in Noida will help you learn concepts in an expert level in the most practical way. This certification course targets fresher graduates and working professionals who are planning to pursue a successful career in database administration. MySQL is undoubtedly the most popular and widely used open-source Relational Database Management System. Companies from various sectors like Banking, Healthcare, and Social Media consider this database management system trustable and advantageous. Normally, companies with complicated payroll processes or transactions go for MySQL Database.
SLA Consultants Noida is the best in MySQL DBA Training in Noida in terms of updated curriculum and expert training. This training course will teach the students how to use the latest DBA tools and get a clear understanding of MySQL database and scripting writing. The most common topics that are covered under this training course are RDMS, ACID Properties, Isolation Levels, MySQL Intro, Architecture of MySQL, Installation and Error Handling in MySQL, Pluggable Engines, Configuration Log Files, Backup Requirement, Physical and Logical Backup, Understanding the Binary Log Architecture, Restoring MySQL Backup, Purging Old Logs, MySQL Binlog Utility and PITR, Trouble Shooting and Performance Tuning, Optimization, Replication, Monitoring and Security Practices, Bash Scripting and much more.
This 50 hours training course is designed by highly skilled and experienced MySQL Database Administrators with extensive knowledge about MySQL Database. This certification course is highly beneficial for database administrators, technical consultants, database developers who need to learn advanced skills for setting, administrating, monitoring, and supporting MySQL Databases or Servers. MySQL DBA Training Course provided by SLA Consultants Noida includes industry-accepted certification which will prove your expertise in MySQL Database Administration. This certification will help candidates to build an impressive resume or portfolio. After 70% completion of this training course, candidates will be provided with 100% placement assistance from the dedicated placement team of SLA. This team will schedule a couple of interviews in some of the most reputed companies for the better future of candidates.
SLA has the most professionals and expert DBAs who will be your trainers during this training course. They have more than 10 years of working experience and in-depth knowledge of MySQL Database. Learners will grasp real-time based and practical training sessions via workshops. They will get a chance to build their potential and knowledge with a set of technical test series during this training course. Candidates will also get 7 days of admin support assistance for scheduling or re-scheduling of classes during the beginning of their batch. They can also ask for doubt class sessions if required.
To achieve your career goals, you can consider joining this real-time project-based and industry-oriented MySQL DBA Training Course provided by SLA Consultants Noida as soon as possible. For further details, you can visit our office in Noida.
MySQL is one of the most famous, reliable open-source databases which are easy to manage. Majority of business organizations are powering the transactional and data security support which is provided by MySQL to upgrade customer interactions. Enterprises with growing apps experience challenges need an additional scale when it comes to the utilization of MySQL. Professionals with extensive knowledge of MySQL and the capability to work within high-growth environments are highly demanded. Highly skilled MySQL DBAs are not only able to manage secured money transactions but also maintain on-demand scalability within highly embedded applications. Due to its quick-start capability and unbelievable reliability, MySQL Database is becoming extremely preferable for many organizations that are looking to launch or develop apps instantly. If you have learned all the MySQL DBA skills, then you can get great career opportunities from different industries, ranging from Healthcare to Finance. Joining MySQL DBA Training Course at SLA Consultants Noida can enhance your database administrations skills and gain extensive knowledge about the management of the MySQL Database.
By learning more about MySQL Database Administration, you can learn how to protect your business information by using amazing data security features provided by MySQL. You will be able to monitor real-time performance for efficient troubleshooting of various operational problems from one workstation. This training course will teach all the candidates about all the advanced features and functionalities that are needed for the flexible performance of a database server. MySQL DBA Training Course will work with the purpose of increasing the chancing for you to find the best job in the desired industry. After earning this certification, you can work in industries like education services, computer system, insurance career and management, and information technology. Invariably, there is an increased number of job opportunities that are widely available for a talented and expert MySQL DBA. Now, DBAs can receive a higher salary package within the desired business organization or a company. This training course is extremely beneficial for working professionals who have just entered the field of MySQL Database Administration.
In order to kick-start your flourishing career in database administration, it is highly reliable for you to join MySQL DBA Training Course in Noida provided by SLA Consultants Noida as soon as possible.
Course Duration:
50 HRS with Highly Skilled Corporate Trainers (MySQL DBA Training) for Modules – Weekdays / Weekend
SLA Consultants Noida – MySQL DBA Certification Training Delivery Method:
Web / Desktop Base.
Instructor-Led Classroom Sessions.
Presentations/Demonstration/Practicals of concepts.
Handouts/Assignments/Real-time Exposure to work on Clients.
MySQL DBA Programme Modules
MySQL DBA Modules
Find the course details below.
Duration of Module
| MySQL DBA Course Module | Course Duration |
| --- | --- |
| MySQL DBA | 50 Hours |
Batch Timings
| MySQL DBA Course Schedule | Course Timing |
| --- | --- |
| Monday to Friday | 8:00 AM – 10:00 AM |
| Monday to Friday | 10:00 AM – 12:00 PM |
| Monday to Friday | 2:00 PM – 4:00 PM |
| Monday to Friday | 4:00 PM – 6:00 PM |
| Saturday/Sunday | 8:00 | 12:00 | 2:00 | 4:00 |
| Sunday | 8:00 AM – 10:00 AM |
| Sunday | 10:00 AM – 12:00 PM |
| Sunday | 2:00 PM – 4:00 PM |
| Sunday | 4:00 PM – 6:00 PM |
Download MySQL DBA Course Brochure