Oracle Training Noida ▷ Oracle DBA Course ▷ 11G -12C -19C ▷ Live Project ▷ SLA Training Institute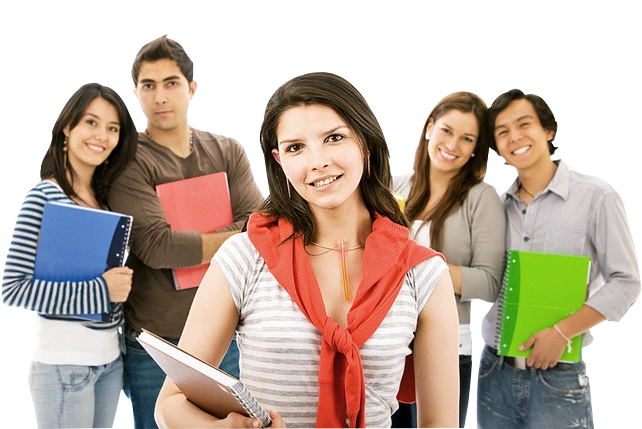 Advanced Oracle DBA
Training
Oracle Course ▷ Online/Offline ▷ Free Demo
Advanced Oracle DBA Training Course in Noida
The advanced Oracle DBA is the one who takes care of advanced-level data storage, data manipulation, database management, and data analysis, and backup/recovery. Advanced DBA has all the data management skills that are required to succeed in this rapidly evolving data storage industry. SLA Consultants Noida is one of the few Advanced Oracle DBA training institutes in Noida. SLA's Advanced DBA training course provides great opportunities for the students to reach the highest level of Oracle DBA Certification and get prepared for job profiles like Oracle Certified Associate, Oracle Certified Expert, Oracle Certified Professional and more. Nowadays, the majority of businesses rely on their data. Effective maintenance, organization, security, and protection of their data from hacker or cyberpunks become a daunting task. Therefore, to make things easier, Oracle RAC has been launched to perform the tasks of data guard with multiple nodes.
SLA Consultants Noida is the best training institute offering industry-oriented Advanced Oracle DBA certification course with placement assistance in Noida, where students can have a great learning experience from industry experts. SLA provides you the best training and admin support with placement assistance in Noida. This Advanced Oracle DBA Training Course is dedicatedly designed by our highly-skilled and experienced industry professionals. The institute is keen to work for the enhancement of your skills and knowledge that is required to become an expert-level Oracle DBA.
Advanced Oracle DBA is the professional, who is responsible for performing all the expert-level tasks like database development, retrieval, storage, troubleshooting, and safeguarding the massive databases. All of these functions are performed within database management systems software. Advanced DBA certification will help students to understand the tough job of advanced DBA in a simpler way which is via live-projects or real-time interaction with clients. So, if you are looking for the best Advanced Oracle DBA training course in Noida, and then SLA Consultants Noida can be the right option for you.
SLA Consultants Noida provides job-oriented Advanced Oracle DBA certification course in Noida with the most skilled and experienced professionals from the industry. The instructors of SLA are dedicatedly working in Advanced Oracle Data Administration and all the related technologies over the years in the corporate world. They are knowledgeable of basic requirements of the industry so is why SLA is providing practical training based Advanced Oracle DBA. Our team of advanced data administration provides industry-oriented training along with workshop sessions, live project training, practical training, timely assignments, presentations, placement and admin support for all aspiring students that want to become a successful DBA. SLA has framed the syllabus of Advanced Oracle DBA to meet the real-world needs for the advanced and beginner level. This certification course allows students to schedule their classes in either weekdays or weekends to depend on candidates' requirement.
Some of the major topics we cover in this training course are Oracle 11g R2 Grid Infrastructure, Grid Infrastructure Installation, and Configuration, Oracle Automation Storage Management, Cluster Installation Prerequisite for Oracle 11g R2 RAC, Shared Storage Configuration, Oracle 11g Grid Infrastructure Installation, Oracle 11g R2 RAC Database Software Installation, Administering ASM Instance, and a lot more. Additionally, the course also covers some concepts like Oracle Data Guard, Understanding the Oracle Data Guard Architecture, Configuring Data Protection Modes, Creating Physical and logical standby database by using SQL, and Performing Switchover and Failover. This 50 hours training course include placement assistance and resume preparation to help candidates become part of a multinational company or business organization. The expertise trainers of SLA Consultants Noida are capable of handling classes effectively and training candidates for their flourishing future.
Furthermore, candidates will get individual attention from their instructors during this training course. They will be provided with updated study material for self-study and preparation for a series of practical tests that are conducted by our DBA experts. Having basic knowledge or expertise in Oracle programming is required for this training course. Advanced Oracle DBA training course also includes free trial classes, handouts, and complete admin support. SLA encourages students to become professional Oracle DBA who can capable of performing all the functions related to the database management system. Our trainers will help learners to grasp real-time and practical training via thorough case studies and workshops at SLA Consultants Noida.
SLA Consultants Noida provides real-time project-based training to help candidates lead a successful career in advanced Oracle DBA. Moreover, there are countless benefits of joining Advanced Oracle DBA certification course at SLA Consultants. If you are looking for the right place to pursue an industry-accepted certification course, SLA Consultants Noida should not be an afterthought for you. Here are some compelling benefits of earning advanced Oracle DBA certification from SLA. Read ahead…
This certification course is the perfect way to expand your proficiency and validate your skills to unfold their real potential. Improving your skills can make you end up getting a better salary. Highly-skilled professionals have always been required by recruiters belonging to the multinational companies.
Learning via complex or hands-on activities during practical training sessions will help students to focus on improving your interaction with clients. Lab, study or practical sessions are conducted by industry's best Oracle DBA administrators with more than 10 years of experience.
Advanced Oracle DBA training includes real-time projects and the best case studies which would make SLA workshop extremely effective for all the candidates. Industry acceptable certification for Advanced Oracle DBA training is designed specifically for candidates who want to up-skill themselves at the corporate level.
An Advanced Oracle DBA is the professional who is respected in the industry because of his skills and knowledge. DBA is a high-level professional recognized for expertise in advanced level Oracle data administration.
If you are looking for the best place to pursue the best Advanced Oracle DBA certification course with excellent placement assistance in Noida, then get enrolled yourself at SLA Consultats Noida via phone call or email.
SLA Consultants Noida is one of the most renowned training institutes in Noida offering industry-accepted certification for advanced Oracle Data Administration. During this training course, candidates will be learning about unfold their ability to think efficiently and perform effectively. Earning this certification will enhance your job prospects and stability to boost up your career growth. The certification will simply make you stand out in a crowd. You can get more details by visiting our office in Noida or give us a call.
Course Duration: 50 HRS with Highly Skilled Corporate Trainers (Advanced Oracle DBA Training) for Modules – Weekdays/Weekend
SLA Consultants Noida – Advanced Oracle DBA Certification Training Delivery Method:
Web / Desktop Base.
Instructor-Led Classroom Sessions.
Presentations/Demonstration/Practicals of concepts.
Handouts/Assignments/Real-time Exposure to work on Clients.
Advanced Oracle DBA Programme Modules
Advanced Oracle DBA Modules
Find the course details below.
Duration of Module
| Oracle DBA Course Module | Course Duration |
| --- | --- |
| Advanced Oracle DBA | 50 Hours |
Batch Timings
| Oracle DBA Course Schedule | Course Timing |
| --- | --- |
| Monday to Friday | 8:00 AM – 10:00 AM |
| Monday to Friday | 10:00 AM – 12:00 PM |
| Monday to Friday | 2:00 PM – 4:00 PM |
| Monday to Friday | 4:00 PM – 6:00 PM |
| Saturday/Sunday | 8:00 | 12:00 | 2:00 | 4:00 |
| Sunday | 8:00 AM – 10:00 AM |
| Sunday | 10:00 AM – 12:00 PM |
| Sunday | 2:00 PM – 4:00 PM |
| Sunday | 4:00 PM – 6:00 PM |
Download Advanced Oracle DBA Course Brochure
FAQ