Node.js Course in Noida ▷ Live Project ▷ Free Demo Online / Offline ▷ SLA Training Institute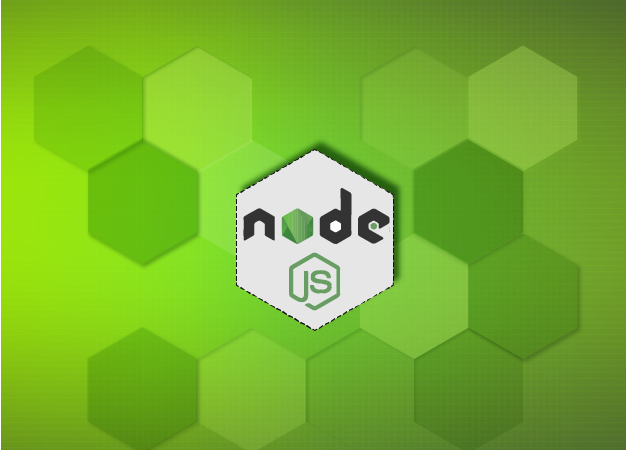 Node.js Training Course
Comprehending
Node.js
Unit
Testing
Database
& Sessions
Events &
Streams
Express
Framework
Scaling
Node
Application
Monitoring
Advanced
Features
Node.js in
the Web
Layout with
Jade
Node.js Training Course in Noida
Node.js continues to see as one of the most popular, open-source, and fast platforms to build real-time web applications and APIs. This cross-platform is quite flexible and fully packed with countless features that make it the top choice for the majority of web developers whenever they consider website development. This open-source platform runtime environment is written in JavaScript language, making it an incredible choice for developing real-time applications. With the help of Node.js, developers can also create web servers as well as networking tools. Moreover, Node.js apps can be run on different types of servers like UNIX, Microsoft Windows, Mac OS X, and more. Due to the fastest V8 engine by Google, a repository of around 50,000 packages in NPM, and some other unique features, Node.js has become the most renowned and game-changing technology in the coding world.
Node.js can also serve as a proxy server in the case when an enterprise becomes short of professional proxy infrastructure. The increasing popularity of Node.js could take it another level in the web development industry. Developers that have a hold of this JavaScript platform can make a lot of profit and reputation in the world of web application development. JavaScript is now taking the IT job market on the top, yet there are many talented developers worried about getting the best training course to land their dream job. They can surely make this happen if they consider attending Node.js training course in Noida provided by SLA Consultants Noida.
SLA has designed Node.js training program to make their students get complete knowledge about this most widely used web development platform in the industry. By learning Node.js framework, students will be able to build some amazing apps like Netflix, PayPal, Uber, and more. Learning Node.js programming skills could be the initial step to find the most interesting job for you. Whether you are a graduate or a professional software developer, Node.js certification course can the best choice for you. SLA Consultants Noida is providing the updated Node.js training in Noida for everyone who wants to get a promising job in the web development industry. This training course will help you enter the world of web development with fewer efforts.
Investing in Node.js training course can be a very good decision for those aspiring students who want to pursue their career in node.js web development. This training course will give you more than enough understanding of the most important concepts like Installing Node.js using pre-compiled binaries, history of Node.js, understanding Modules and events, Using NPM, Handling Exceptions, Event Emitter Class, Using Pipe(), Duplex Steam, Handling HTTP Routes, Middleware, Building Web Servers, Real-time Interaction with Socket.io, Creating Web Applications using Express.js, Unit Testing, Database and Sessions, Scaling Node Applications, Monitoring, and Advanced Features, and a lot more. Apart from this, students will also be working on live projects to gain real-time knowledge of web application development and understand the requirements of the clients. This would benefit them to work efficiently in a software company and manage their work easily.
Node.js certification course in Noida is conducted by the most professional and expert node.js trainers with more than 10 years of working experience in the industry. Furthermore, SLA Consultants Noida also provides their students with updated study material, practical training, workshop sessions, and assignments to help them acquire deep knowledge of each node.js concept quickly. This up-to-date Node.js training course can be joined by anyone who is willing to get the required Node.js knowledge and programming skills. This 30-40 hours training course encourage aspiring students to unfold their potential highly-scalable, interactive, and real-time web applications. Industry-accepted certification provided by SLA Consultants Noida helps candidates to find the job of their interest. The certification will make your portfolio more impressive and appealing to the recruiters that are looking for highly-skilled and certified professionals for their company. Unless you're aspired to enter into the corporate world, going for Node.js training course might be the best choice for you.
SLA Consultants Noida also provides 100% placement assistance for the students who have completed their graduation. The institute has their dedicated placement team that schedules interviews for the candidates that are willing to get the best career opportunities. After 70% complete of your training course, the placement team starts with the interview scheduling process.
The node.js certification training course will give the candidates hold on the most flexible and open-source Node.js framework to land their dream job in the desired business firm or any reputed Software Company.
Node.js has its dynamic speed, ability to develop real-time applications. Enjoying the attention of many developers, this open-source JavaScript platform has an inbuilt library to provide extended features to web applications to act as web servers. This platform cannot go unnoticed due to its multitude of benefits and ability to offer a plethora of flawless solutions for web development. There are number of multinational companies looking for highly-skilled and experienced web developers. By joining Node.js training course, you can expect a great scope in the future. This training course will help candidates to develop scalable and reliable web applications with Node.js framework. There is no limit of job available for JavaScript developers. As Node.js contributes the most in the development of the functional and highly reliable web apps, there are a lot of job posting for Node.js web developers over the years. Nonetheless, Node.js is often considered as the advisable platform to learn, even for the working professional web developers who to concentrate on the client side. If you are still in the dilemma of joining this Node.js training course from SLA Consultants, then take a look at the following reasons to go for this training course.
30-40 hours of instructor-led training session will help you grasp all the needed knowledge to become a skillful Node.js web developer.
Learn Express Framework, Unit Testing, Express.js, Database and sessions, and a lot more.
Hands-on classes are conducted by expert professional Node.js developers from the industry.
Learn to develop high performance, advanced, and scalable web application with 30-40 hours.
Node.js is counted as the future of real-time web application development which has an edge over other app development frameworks due to its plethora of technology-driven features, allowing the two-way connection between the client and server to exchange data in real time.
Node.js encourages developers to develop secure web applications and APIs. The framework also enables developers to know about writing asynchronous code by using various types of techniques.
Node.js training course includes live project based training which will help candidates to learn the concepts via real-time app development and examples. This will build a portfolio of projects through this training course.
During Node.js certification course, candidates will be monitored by industry professionals and experts having more than 10 years of experience in a reputed industry.
These a few reasons will definitely land upon the decision of joining SLA Consultants Noida. And Node.js certification training course could be the best decision of your career. After the completion of this training course, you will get industry-accepted certification for Node.js web development. So, register your name for this training course via visiting our office or calling us.
Course Duration: 30-40 HRS with Highly Skilled Corporate Trainers (NodeJS Training) for 10 Modules – Weekdays / Weekend
SLA Consultants Noida – NodeJS Certification Training & Delivery Method:
Web / Desktop Base.
Instructor-Led Classroom Sessions.
Presentations/Demonstration/Practicals of concepts.
Handouts/Assignments/Real-time Exposure to work on Clients.
Node.js Programme Modules
Node.js Modules
Find the course details below.
Duration of Module
| Node.js Course Module | Course Duration |
| --- | --- |
| Node.Js | 30-40 (Hours) |
Batch Timings
| Node.js Course Schedule | COurse Timing |
| --- | --- |
| Monday to Friday | 8:00 AM – 10:00 AM |
| Monday to Friday | 10:00 AM – 12:00 PM |
| Monday to Friday | 2:00 PM – 4:00 PM |
| Monday to Friday | 4:00 PM – 6:00 PM |
| Saturday/Sunday | 8:00 | 12:00 | 2:00 | 4:00 |
| Sunday | 8:00 AM – 10:00 AM |
| Sunday | 10:00 AM – 12:00 PM |
| Sunday | 2:00 PM – 4:00 PM |
| Sunday | 4:00 PM – 6:00 PM |
Download Node.Js Course Brochure