#1 Data Analyst Course, 100%MNC Job upto 60K, Free R, Python, Alteryx, SLA Institute, Noida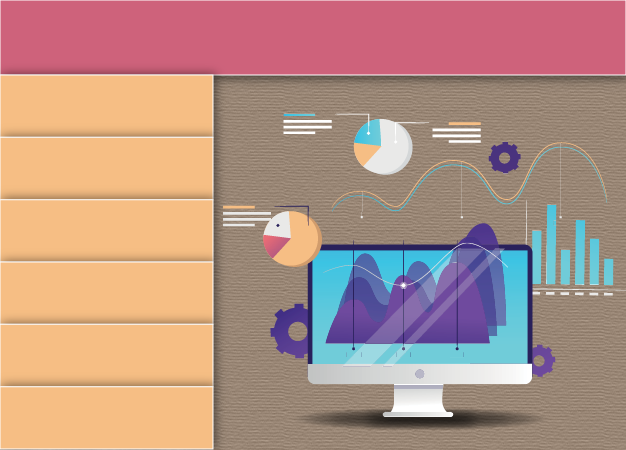 Data Analytics Training in Noida
Basic &
Advanced Excel
SAS Base
& Advanced
MS – Access
& SQL
Tableau /
Power BI
R-Programming
/Python
Data Analytics Course:-
Data Analyst Course in Noida
Data Analytics Training Course in Noida
Data Analytics is considered as the process of examining and evaluating data set in order to draw conclusion related to the information which can be used for future decision making. Data Analytics is a qualitative and quantitative method and process for increasing productivity and contributing to the growth of business. The information is extracted and collector to identify and analyse behavioral patterns and data which can help the management to take better decisions in the future. Data Analytics is the need for today's business industry as it helps the company to identify the requirement of the customer and fulfill them buy eradicating issues the company is facing while delivering the services to the customers. There are numerous Data Analytics tools are utilized by Business organizations all over the world including MS Excel, SQL, MS Access, etc which can help a professional to perform Data Analysis. And due to the increasing demand of professional Data Analysts in the market, most of the college freshers are also entering the field of Data Analytics. If you are also one of them who wants to become a professional Data Analyst and Data Scientist, then joining high-quality and reliable Data Analytics Training in Noida should be your top priority. SLA Consultants Noida deliver the Best Data Analytics Training in the city which is specifically targeted towards both beginners and working professionals to learn and enhance Data Analytics skills. We have been providing Data Analytics Training to the spiral candidates for the last 10 years with over 85% success rate and deliver the most updated course curriculum specifically designed by the industry experts along you to fulfill all the business requirements within a short span of time. There are no eligibility criteria to attend the Data Analytics Certification in Noida as long as the candidate has a graduation degree in any field. The Data Analytics Course in Noida will be conducted by well certified and professional instructors who comprises of 10 to 15 years of experience in Data Analytics field. We give all the students with the best platform to learn Data Analysis which includes instructor LED classroom, highly equipped and modern lab facility and exceptional administration support which allow the students to easily schedule backup classes, arrange class timings with weekdays and weekend classes and real-time workshop sessions. During the Data Analytics Training Course Noida, the participants will get to learn on predicting customer behaviour and trends, analysing and interpreting data efficiently, deriving efficient decision making and much more within a matter of weeks.
Data Analytics Training in Noida is designed to target candidates who want to pursue a promising career as a Data Analyst, Data Scientist, Database Manager, Senior Analyst, MIS Executive, etc. The specialized Data Analyst Certification Program covers all the basic and advanced concepts of various Data Analytics tools such as MS Advanced Excel, VBA/Macros, MS SQL and Access, Python Data Visualization, Tableau, MS Power BI, Python and R-Programming. The students can choose to learn selected Data Analytics tools and become an expert in them so that they can become highly demanding professional in the market. Some of the skills that the participants will gain during the Data Analytics Training Course in Noida include technical expertise related to Data Models, Data Mining, Database Design Development and Segmentation Techniques, strong understanding and experience with reporting packages, Databases, Programming and Framework, better knowledge of statistical analysis of data sets, Adapting Queries, report writing and presentation of the findings, etc. They will also gain strong analytical skills so that they can easily collect, organize and analyze Big Data with accuracy and efficiency. At SLA Consultants Noida, all the students receive Data Analytics Real-Time Practical Training along with live projects and assignments that offer them hands on experience in performing Data Analytics practices. And with the workshops and handouts conducted during the Data Analytics Training Course by the instructors, the students develop confidence in utilizing Data Analytics tools and perform all the job responsibilities of a professional Data Analyst without any issue.
During the Data Analyst Course in Noida, the students learn various job responsibilities of a professional which include interpreting information and analysing results using Statistical Techniques and development report, developing and implementing database, data Collection systems and Data Analytics strategies for improving quality, acquiring information from primary and secondary sources and maintaining databases, identifying and interpreting patterns and trends in complex data sets, filtering and cleaning data by reviewing the reports, performance indicators and printouts to locate and correct issues, working with the management to prioritise business requirements, etc. The Data Analyst Training in Noida can be extremely beneficial for candidates who are currently working as a Business Intelligence professional, database professionals and Data Analyst who wants to improve the current expected to achieve growth in their career. The projects will offer you real-time expertise in working on various business fields such as healthcare, telecommunication, Banking and Finance, Education, RealEstate, etc. After successfully complete the Data Analytics Training, the students will become an experienced professional who will not require any additional Data Analytics Professional Training prior to the joining of their first job. Post Data Analytics Certification Course, he will deliver 100% Placement Assistance to all the participants who have cleared their examination which include providing them Interview preparation and personality development training so that they can become an Operating System. We also send them too many reputed organization where job interviews are being conducted until they are selected. The participants are also awarded a valid Certification in Data Analytics that proves their worth to the recruiter who gives more weight to their resume during the interview. And hence, if you are good with numbers and figures you can have an interest in Data Analysis, then you can attend our remarkable and Job-oriented Data Analytics Training Course in Noida and give your career a kick start soon after graduation. You can also take our free demo class to get more information about our Data Analytics Training Institute in Noida and infrastructure and qualification of our instructors.
Over the last few years, Data Analysis has become one of the most important business operations in both small scale and large scale industries. It refers to the process of deriving the conclusion by collecting and inspecting information from different sources and going to different data set and patterns to learn something new which can be used for decision making in future. Today, business organisations invest greatly in Data Analytics as it offers great productivity and revenue for the company and also help them to increase customer satisfaction. It helps them to get the best out of the waste and reduce wastage of budget. It has already become of the top most career options for most candidates. Furthermore, there are numerous Data Analytics tools available such as MS Excel, MS Access, SQL, Tableau, Python, R-Programming, etc. all of which have their own importance and benefits, the candidate can choose any of them and become an expert and earn a better livelihood. More and more students and candidates are entering into the Data Analytics field due to various benefit associated with which are as follows:
Data Analysis is one of the fastest evolving fields in the business industry which offers increasing number of job opportunities in the market which one can pursue after acquiring skills in Data Analytics. The job security is enormous in the field due to increasing demand of professional Data Analysts with less number of supply.
There are numerous job opportunities associated with learning Data Analytics which include Business Intelligence professional, Data Scientist, Database Developer, Database Administrator, Information Architect, Predictive Analytics, Data Manager, Data Architect, Data Analyst, etc. All of these job profiles are high in demand and respective ones.
According to Harvard Business Review and Gartner, Data Scientist is considered as the best job for the 21st which is expected to increase by 50 times by 2022 and there is a huge shortage of professionals. You will be one of the most demanding and respected professionals in the market for at least a decade.
There are many multinational organizations who are constantly looking for a Professional Data Analyst and Data Scientist in India which include IBM, HCL, Walmart, Visa, Microsoft, Amazon, Google, etc. After acquiring skills in Data Analytics tools, you can easily target any of these companies and much more to secure a solid profile which can boost your career.
The job profile of a Data Analyst and Data Scientist is not restricted to any particular field. You will be able to target a number of industries such as Healthcare, Telecommunication, Banking, Finance, Stock Market, Real Estate, Education, Medical, etc as per your interest.
These are some of the reasons why you can learn Data Anlaytics after graduation which can help you lead a promising career. For more information on the Data Analyst Training Course in Noida, feel free to give us a call or visit our Data Analytics Training Institute in Noida.
Course Duration: 150 HRS with Highly Skilled Corporate Trainers Data Analyst for Modules–Weekdays/Weekend
SLA Consultants Noida – Data Analytics Practical Training Delivery Method:
Web / Desktop Base.
Instructor-Led Classroom Sessions.
Presentations/Demonstration/Practicals of concepts.
Handouts/Assignments/Real-time Exposure to work on Clients.
Data Analyst Training Certification Modules
Data Analytics Training Institute
Find the Data Analytics Course Duration Details below.
Duration of Module
| Data Analytics Course Module | Data Analytics Cousrse Duration |
| --- | --- |
| Data Analytics | 150 (Hours) |
Batch Timings
| Data Analytics Cousrse Schedule | Data Analytics Cousrse Timing |
| --- | --- |
| Monday to Friday | 8:00 AM – 10:00 AM |
| Monday to Friday | 10:00 AM – 12:00 PM |
| Monday to Friday | 2:00 PM – 4:00 PM |
| Monday to Friday | 4:00 PM – 6:00 PM |
| Saturday/Sunday | 8:00 | 12:00 | 2:00 | 4:00 |
| Sunday | 8:00 AM – 10:00 AM |
| Sunday | 10:00 AM – 12:00 PM |
| Sunday | 2:00 PM – 4:00 PM |
| Sunday | 4:00 PM – 6:00 PM |
Download Data Analyst Course Brochure