Oracle Course Noida ▷ Oracle DBA Training ▷ 11G -12C -19C ▷ Live Project ▷ SLA Institute Noida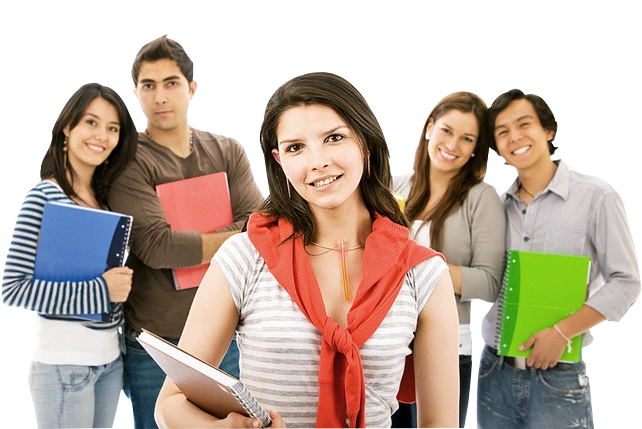 Oracle DBA
Training
Oracle Training ▷ Online/Offline ▷ Free Demo
Oracle DBA Training Course in Noida
A database management system holds an important position in any reputed business organization as it manages the data in the most efficient manner and allows users to do multiple jobs with great ease. A database management system basically stores, organizes and manages a huge amount of information. This is actually done by database administrators (DBAs) who use specialized software application. Oracle database is used for conducting online tractions procedures, data warehousing, and workloads of the mixed database. If you are taken on the job of Oracle DBA, this Oracle DBA Certification Training Course will help you acquire the right knowledge and skill-sets that are crucial to your job. The role DBA often dips into multiple IT departments and sometimes become complex if you don't have the right knowledge of the implementation of a database management system. This training course will help you get started on your DBA job. Although the learning process never ends there are certain sets of skills and concepts that you must learn especially when you are fresher to this DBA journey.
Oracle DBA is the person who has complete knowledge of installing and configuring procedures for Oracle across multiple platforms like UNIX, Windows Server, and Linux. Oracle DBA understands the requirements of each platform and is responsible for basic monitoring and tuning within the database in order to understand any kind of bottleneck and find the right solution for it. Furthermore, another most important responsibility of an Oracle DBA is to back up and use database restore features and similar type of third-party tools. Database Administrators also have a basic knowledge of database security issues and database design, DBMS series of packages, and command over SQL, and Wizards.
SLA Consultants Noida provides industry-oriented and industry-accepted Oracle DBA certification course for both fresher and working professionals to help them become a good DBA. Oracle Database Administrator training course is designed by most professionals DBA with more than 10 years of experience for students who want to pursue a career in relational database management systems. Learning about this powerful and responsible role in any firm can definitely help you land your dream job. This training course is targeted towards database professionals, fresher, graduates, and aspiring database operators in Noida.
Oracle DBA Certification Course is designed in order to help students who want to handle the responsibilities of an Oracle DBA in the most efficient way and work to increase the productivity of their business organization. Also, this course will also help candidates to handle the challenges that a DBA faces during his job. Learning this could benefit the career of the students in the most positive manner. It is the most crucial to keep up the pace in acquiring knowledge for new technologies and learning about their right usage. Oracle DBA training course assists students with all the new technologies to come under the Oracle database management system to build confidence in them.
Furthermore, this training course is divided into 2 parts, each divided into several modules. The modules will cover some of the most important concepts like Installing the Oracle Database Software, Creating an Oracle Database, Managing the Oracle Instance, Managing Database Storage Structure, Managing Undo Data, Backup, and Recovery Concepts, Performing Database Backups, Performing Flashback, Moving Data, Using Recovery Manager, Incomplete Recovery, Dealing with Database Corruption, VLDB Support, Automating Tasks with the Scheduler and a lot more.
After the completion of Oracle DBA Certification Course, each of the candidates will be provided with industry-accepted certification which will make them recognized with their ability to configure and program database, manage the storage, configure Oracle network and integrate with other database tools. This training course is not designed for fresher candidates but also working professionals like project managers, software developers, SQL programmers, database analysts, and others to improve their skills and knowledge about database management. The industry-oriented Oracle DBA training course also includes live-project based training, assignments, and workshop sessions by experts, updated study material, presentations, placement assistance, and great admin support. Outstanding placement assistance will ensure 100% placements so that candidates can get their dream job right after completion of their training course. So, register your name for this training course by visit our office in Noida or call us.
Oracle DBAs are professionals with specialized skills to store and organize data by using special software. After completing this training course, you will be able to plan, install, configure, and design databases. You will also be able to monitor the performance of the databases and help in migration, security, troubleshooting, backing up and recovery of the database. Oracle DBA training course will give you a deep knowledge of database security issues, database design, DBMS series of packages, and learn new technologies and tools for better database management. To learn the basic to higher-level concepts of Oracle DBA, you can join SLA Consultants Noida – a renowned training institute in Noida providing real-time project-based and job-oriented training course for both fresher and working candidates.
Oracle DBA Training course will help you learn how to tackle performance, security, availability, and compliance by using the latest Oracle database software. Candidates will be able to expand their knowledge about database management system and they will acquire a competitive edge in this IT marketplace. Majority of software companies use Oracle software and require a dedicated team with highly-skilled professionals who can efficiently manage database systems. By earning industry-accepted Oracle DBA certification, you can meet requirements of such software companies and become more successful as highly-professional Oracle DBA. Whether you are a database architect, administrator or developer, this certification course can be a perfect choice for you.
Learning Oracle DBA skills can be extremely beneficial for aspiring businessmen as they will be able to gather information efficiently and organize it in the most effective manner by saving a lot of time. Oracle database is counted amongst the most popular relational database tools in the market. Learning this tool can be extremely beneficial for your career. SLA Consultants Noida provides live-project based training for aspiring candidates who want to get exposure to working with clients. This training will help them to understand the requirement of their clients and then how to complete the project within specified deadlines. 50 hours Oracle DBA training course is designed by the highly talented and leading database administrator trainers with more than 10 years of experience. By attending this training course, candidates will get an opportunity to expand their proficiency with aligned of corporate with a couple of technical tests within practical sessions to unfold their potential.
Oracle DBA Training course provides a perfect platform to start your career in the IT field and gain extensive knowledge of Oracle Database. If you are willing to join this certification course, then please visit SLA Consultants Noida or give us a call.
Course Duration:
50 HRS with Highly Skilled Corporate Trainers (Oracle DBA Training) for Modules – Weekdays / Weekend
SLA Consultants Noida – Oracle DBA CertificationTraining Delivery Method:
Web / Desktop Base.
Instructor-Led Classroom Sessions.
Presentations/Demonstration/Practicals of concepts.
Handouts/Assignments/Real-time Exposure to work on Clients.
Oracle DBA Programme Modules
Oracle DBA
Find the course details below.
Duration of Module
| Oracle DBA Cert. Course Module | Course Duration |
| --- | --- |
| Oracle DBA | 50 Hours |
Batch Timings
| Oracle DBA Cert. Course Schedule | Course Timing |
| --- | --- |
| Monday to Friday | 8:00 AM – 10:00 AM |
| Monday to Friday | 10:00 AM – 12:00 PM |
| Monday to Friday | 2:00 PM – 4:00 PM |
| Monday to Friday | 4:00 PM – 6:00 PM |
| Saturday/Sunday | 8:00 | 12:00 | 2:00 | 4:00 |
| Sunday | 8:00 AM – 10:00 AM |
| Sunday | 10:00 AM – 12:00 PM |
| Sunday | 2:00 PM – 4:00 PM |
| Sunday | 4:00 PM – 6:00 PM |
Download Oracle DBA Certification Course Brochure