MIS Course with Project ▷ 100% Job upto 50K ▷ SLA Institute, Noida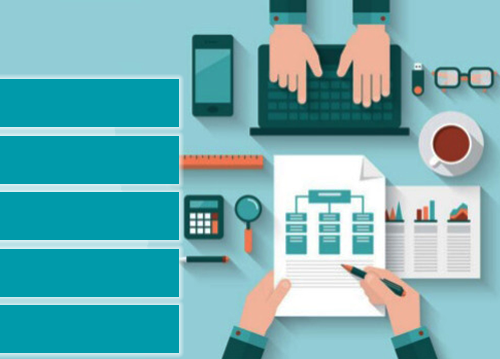 MIS & Data Analysis+
Free SAS Base & Advanced
Training in Noida
Basic & Advanced Excel
Macros | VBA & Dashboard
MS – Access & SQL
Basic SAS
Basic Tableau
MIS and Data Analysis Course in Noida
MIS Course Data Analysis Training Advanced Excel, VBA Macros, SQL, Tableau
MIS refers to Management Information System, which are reports developed by the MIS Executive for every department of the company such as finance, marketing, HR, Operation etc. that can provide clear knowledge of their business operations and help the management make better business, operation and process decisions. MIS and Data Analysis is the need of today in the Business Industry as it helps the business organization to make an effective decision by facilitating better communication within and outside the company. In today's business & job market, the need for a professional and skilled Data Analyst, MIS Analyst, Business Analyst and Data Scientist is highly essential as they have expertise in transforming complex information which has been gathered from various sources into Plain English or Visual, such as sales figure, logistics, transportation cost, process oriented and market research. If you want to pursue a career in Management Information System ( MIS )and Data Analyst field, then you should attend Data Analysis and MIS Course in Noida provided by SLA Consultants Noida who is a true leader in Data Analysis & MIS Training Course due to their extensive infrastructure and administration along with certified trainers who guide the students in every step towards accomplishing their career goals of becoming a professional Data Analyst. SLA Consultants Noida offers the Best Data Analysis Training to freshers and working professionals using real time MIS Course cum Data Analysis practical training and live projects with example allowing them to gain hands on experience and in-depth knowledge in the field within a short span of time. There are no pre-requisites for attending the training except having a graduation degree in any field. And hence, we call all the aspiring candidates who are planning to make a career in Management Information System ( MIS & BI ) to visit our office and attend our free trial class to find out the possible benefits of associated with acquiring the certification.
The MIS and Data Analysis Training Course in Noida is intelligently designed to fulfill the current and future requirements of the business industry by providing the candidate with real time information in various Management Information System tools which include MS Excel, VBA and macros, MS Access and SQL, Basic Python and Basic Tableau. All these popular tools are used for performing Data Analysis and Statistical Analysis extensively by various MNCs along with SMEs all over the world. The MIS and Data Analysis training is conducted by the most experienced and certified industry trainers with over 10 years of experience in the field who provide expertise in data analysis to the participants to help them tackle all the real life challenges efficiently during their job. Proper workshops and handouts are also provided to the attendees which help them to learn by doing and practicing which make them an expert within a short span of time while gaining confidence in their skills. The MIS training will provide analytical, communication, critical thinking and mathematical skills required to become a professional Data Scientist and Data Analyst along with attention to detail. This will make the participant fulfill all the job responsibilities effortlessly without needing additional training at the start of the job.
Upon completion of the MIS and Data Analysis training, the learners will be able to perform various duties including interpreting information and analysing results using Statistical Techniques, developing and implementing data bases, Data Analytics and data collection system, acquiring information from primary and secondary sources, identifying and interpreting trends or pattern in the complex data set, developing various reports using different data analysis tools, filtering information by reviewing the computer report and performance indicators to identify issues, mining and analysing large data sets and presenting the information to the management using reporting tool, identifying improvement opportunities in the Management Information System and much more. After completing the training, the learners will receive 100% Job Placement Assistance along with Interview preparation and personality development training which would make them a job ready professional who can clear any interview in data analysis field easily. Valid certification is also provided to the participants that would make the task easier as the recruiters prefer candidates which certification for the data analyst job profile. And thus, if you have made up your mind to pursue the training, you should not wait any longer and give MIS and Data Analysis Training Course in Noida a chance which you will not regret in the future.
There are many reasons why you should pursue Career in Management Information System and Data Analysis. Apart from the fact that it is one of the most crucial business operations which any business organisation must perform to reach their organisational goals and increasing productivity, it also provide extensive job growth opportunities which is one of the main reasons why most graduates are taking their career to data analysis. Other important reasons which you should keep in mind are as below:
A professional and certified Data Analyst is able to earn high payment as compared to other professionals due to their proven and wide level of expertise in Management Information System.
MIS and Data Analysis is quite easy to learn and it does not require any prior complex knowledge. Anyone can pursue the job profile after acquiring some necessary skills which can be done by attending a reliable training course.
There are many job profile you can target after acquiring skills in MIS and Data Analysis which include business intelligence professional, data analyst, financial analyst, data scientist, sales and marketing executive, data assurance, etc.
You will not be Limited from pursuing a career in selected fields as you will be able to target different business fields such as banking and Finance, telecommunication, social media networking, colleges and Universities, manufacturing, pharmaceutical, consultancies and other public sector organisations.
Apart from high payment, you will also enjoy attention and respect from your colleagues and employers and can also enjoy better job security in the future due to the increasing demand for professional data scientist and data analyst.
With such recording benefits associated with learning MIS and data analysis, it is no wonder many college graduates and working professionals are entering in their field to pursue their career. If you also want to become a professional data scientist, then join our MIS and Data Analysis Training Course Noida as soon as possible. For more information regarding the course, you can visit our office in Noida.
MIS and Data Analysis in Excel Practical with Interview Guarantee
Our Trainer:- 10+ Years of industry experience as a MIS Manager in MNC, Education:- B.Tech/MCA
Course Duration: 85 – 95 (Hours) with Highly Skilled Corporate Trainers
(MIS and Data Analytics in Excel Training) for below Modules – Weekdays / Weekend
SLA Consultants Noida – MIS and Data Analysis in Excel Training Delivery Method:
Web / Desktop Base.
Instructor-Led Classroom Sessions.
Presentations/Demonstration/Practicals of concepts.
Handouts/Assignments/Real-time Exposure to work on Clients.
NOTE: Classes Are Also Available On Module Basis
MIS and Data Analysis in Excel Programme Modules
MIS and Data Analysis in Excel Course in Noida
Find the MIS and Data Analysis Course in Tableau / MS Power BI/Python Visualization course details below. Classes and Course can be designed/customize as per request
Duration of Module
| MIS Course Module | Duration |
| --- | --- |
| Module 1 – Basic & Advanced Excel + Any One (Python/R Programming /Tableau /Power BI) | 25 – 30 (Hours) |
| Module 2 – VBA / Macros + Any One (Python/R Programming /Tableau /Power BI) | 25 – 30 (Hours) |
| Module 3 – Access & SQL + Any One (Python/R Programming /Tableau /Power BI) | 25 – 30 (Hours) |
| Module 4–Tableau or Power BI or Python Data Visualization +Any One (Python/R Programming/Tableau/Power BI) | 25 – 30 (Hours) |
| Module 1 & 2 – Excel + VBA / Macros | 50 – 60 (Hours) |
| Module 1 & 2 – Excel + VBA / Macros+ Any Two (Python/R Programming /Tableau /Power BI) | 55 – 65 (Hours) |
| Module 2 & 3 – VBA / Macros + Access & SQL | 50 – 60 (Hours) |
| Module 2 & 3 – VBA / Macros + Access & SQL & (Tableau or Power BI or Python Data Visualization ) Any Two (Python/R /Tableau /Power BI) | 70 – 80 (Hours) |
| Any Module 1 to 3 – Excel + VBA / Macros Access + SQL + Tableau or Power BI | 75 – 80 (Hours) |
| M 1 to 4 – Excel + VBA / Macros Access + SQL + (Tableau or Power BI or Python Data Visualization ) Any Two (Python/ R Programing /Tableau /Power BI) | 100 – 110 (Hours) |
Batch Timings
| MIS Course Schedule | MIS Batch Timing |
| --- | --- |
| Monday to Friday | 8:00 AM – 10:00 AM |
| Monday to Friday | 10:00 AM – 12:00 PM |
| Monday to Friday | 2:00 PM – 4:00 PM |
| Monday to Friday | 4:00 PM – 6:00 PM |
| Saturday/Sunday | 8:00 | 12:00 | 2:00 | 4:00 |
| Sunday | 8:00 AM – 10:00 AM |
| Sunday | 10:00 AM – 12:00 PM |
| Sunday | 2:00 PM – 4:00 PM |
| Sunday | 4:00 PM – 6:00 PM |
FAQ