Oracle Course ▷ Oracle Developer PL/SQL Training ▷ 100% Job Support ▷ SLA Institute Noida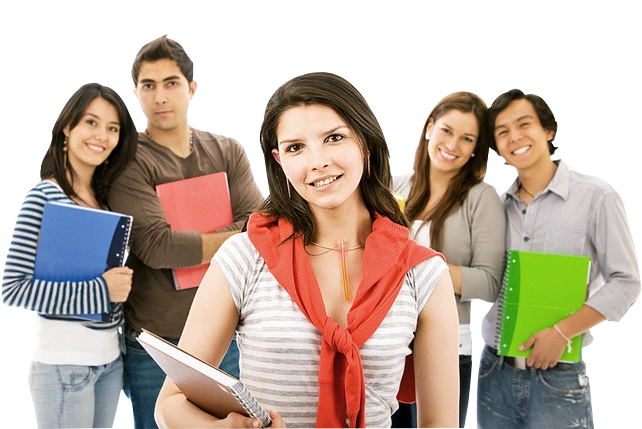 Oracle Performance Tuning
Training
Oracle Developer Certification ▷ Free Demo
Oracle Performance Tuning Training Course in Noida
Oracle performance tuning is done in order to adjust the database to increase its performance. Performance tuning is the biggest responsibility of the DBA. Oracle performance tuning is important because the speed of computing can be wasting relevant human time and it is very necessary to enable the system to keep up with the high-speed business. During performance tuning, hardware usage is optimized in order to save a lot of money as the majority of companies are spending a lot on hardware. The prime motive of Oracle performance tuning is to fix the business problems. There are many tools or utilities provided by Oracle to assist DBAs in conducting performance tuning. Slow Physical I/O, Latch Connection, Excessive CPU Usage are some of the most common symptoms of Oracle Tuning Problems. Oracle performance tuning also includes an initial configuration of your system to allocate the resources in an organized way. This performance tuning is increased to a maximum in order to find the most important bottlenecks and managing them with using the most appropriate solutions or changes to decrease or remove the degradation in the performance. To perform effective performance tuning, DBA should be available with all the comparative data to define the consequences of degradation of performance in question. Most of the highly skilled and experienced DBAs know the exact level of performance to expect from a system, so they quickly can sense any bottleneck or problem without running any system diagnostics. Oracle performance tuning will help you to get your Oracle database back to its finest performance within less time.
SLA Consultants Noida is counted amongst the most renowned training institutes to provide industry-oriented Oracle Performance Tuning Training Course to help candidates an in-depth knowledge of tuning Oracle in the real time. This training course is designed by industry experts and includes some of the most important topics oracle performance tuning concepts offering in-depth information. This certification course will target fresher graduates and working professionals who want to pursue their career in Database Management System and Oracle Performance Tuning. SLA Consultants Noida is the best training institute in Noida helping students to acquire enhanced performing tuning skills and knowledge quickly. If you want to register your name for this training course in Noida, then give us a call or visit our office.
Oracle Performance Tuning Training Course is a training program which provides a clear understanding of how to conduct performance tuning and deal with all the issues within your Oracle Database. Candidates will be working on live-project to check for performance issues and know how to deal with them effectively. Oracle Performance Tuning Training course provided by SLA Consultants Noida is targeted towards fresher candidates, working professionals like Database Architects, Database Administrators, Support Engineers, Technical Consultants and more. To join this training course, you should have a graduate degree and some basic knowledge of database management system. Graduate degree in the IT field will be preferable. This training course is designed by the industry experts of SLA Noida who have more than 10 years of experience. Oracle Performance Tuning Training Course consists of 50 hours of industry-oriented training under the guidance of highly skilled and expert in leading Database Administrator trainers with 10+ years of working experience.
Oracle Performing Tuning certification course will covers the topics like Designing and Developing for Performance, Performance Improvement Methods, Configuring a Database for Performance, Automatic Performance Statistics, Automatic Performance Diagnostics, Memory Configuration and Use, I/O Configuration and Design, Understanding Operating System Resources, Instance Tuning using Performance Views, Tuning Networks, SQL Tuning, The Query Optimizer, Managing Optimizer Statistics, Using Plan Stability, Using Application Tracing Tools, and a lot more.
At the end of the Oracle Performance Tuning Course, students will be able to learn various effective Oracle Database Tuning methodologies and their implementation in the real world. There are a lot of great job opportunities for highly skilled and certified Oracle Performance Tuning professionals in MNCs or reputed business organizations. SLA Consultants Noida assists students to land their dream jobs after they have gained some great performance tuning skills via Oracle Performance Tuning Training Course in Noida. After the completion of this training course, candidates will be provided with 100% placement assistance to help them with their flourishing career. Industry-acceptable certification in Oracle Performance Tuning would help candidates to up-skill at the corporate level. Whether you are fresher or working candidates, this certification will boost up your resume and help you to reach the right job opportunity. Real-time projects, practical training sessions, workshop sessions, technical test series, updated course material, and a lot more will be provided to the candidates. To attend this responsive Oracle Performance Tuning Training Course in Noida after your graduation degree, visit SLA Consultants Noida now!
Oracle Performance Tuning is important for monitoring the performance issues and maintaining the database on a regular basis in order to keep it tuned and run efficiently. The most common reasons for a database system to be tuned include bad design, poor server optimization, bad disk I/O configuration, poor optimizer statistics, object contention, non-reentrant SQL, excessive nested loop joins, and a lot more. The industry experts at SLA Noida have decades of experience in handling Oracle Performance Tuning projects. They will assist candidates to learn how to make themselves most responsive to Oracle performance issues. Oracle Performance Tuning Training Course will help students to learn how to make suitable changes in a system in order to eliminate the degradation in the performance of their Oracle Database.
SLA Consultants Noida is the most reputed and professional Oracle Performance Tuning Training Institute in Noida, providing the best Oracle Performance Tuning Training by their highly skilled and experienced trainers. The institute is dedicatedly focused on offering this training course to fresher and working professionals so that they can meet almost every challenge in Database Management industry.
Candidates will get detailed and updated course material along with real-time scenarios for each and every concept with its real-time solutions for Oracle Performance Tuning Training. SLA also provides case studies and workshops for practical training sessions for all candidates. The new batch classes will be scheduled by our highly talented admin support team. Students can easily schedule their classes on both weekends and weekdays. SLA has its dedicated team of placement assistance cell which helps candidates to get the best career opportunities for their future career. After the completion of this course, candidates will be provided with Oracle Performance Tuning certificate which will add value to their resume.
Just similar to the Oracle DBAs, the demand for highly professional and certified professionals for Performance Tuning operations is also high. By gaining extensive skills and experience, candidates can get great salary packages in the industry. Due to the increased demand and importance of database performance tuning in the field, the scope for certified performance tuning operator is quite huge. They can find some great job growth opportunities in the field of the Database management system and performance tuning. Therefore, if you are willing to attend the Oracle Performance Tuning Training Course at SLA, then please feel free to give us a call or visit our office in Noida.
Oracle Performance Tuning Programme Details
Course Duration: 50 HRS with Highly Skilled Corporate Trainers (Oracle Performance Tuning Training) for Modules – Weekdays / Weekend
SLA Consultants Noida – Oracle Performance Tuning Certification Training Delivery Method:
Web / Desktop Base.
Instructor-Led Classroom Sessions.
Presentations/Demonstration/Practicals of concepts.
Handouts/Assignments/Real-time Exposure to work on Clients.
Oracle Performance Tuning Programme Modules
Oracle Performance Tuning Modules
Find the course details below.
Duration of Module
| Oracle Perf. Tuning Course Module | Course Duration |
| --- | --- |
| Oracle Performance Tuning | 50 Hours |
Batch Timings
| Oracle Perf. Tuning Course Schedule | Course Timing |
| --- | --- |
| Monday to Friday | 8:00 AM – 10:00 AM |
| Monday to Friday | 10:00 AM – 12:00 PM |
| Monday to Friday | 2:00 PM – 4:00 PM |
| Monday to Friday | 4:00 PM – 6:00 PM |
| Saturday/Sunday | 8:00 | 12:00 | 2:00 | 4:00 |
| Sunday | 8:00 AM – 10:00 AM |
| Sunday | 10:00 AM – 12:00 PM |
| Sunday | 2:00 PM – 4:00 PM |
| Sunday | 4:00 PM – 6:00 PM |
Download Oracle Performance Tuning Course Brochure
FAQ