SAP HANA Finance Course ▷ BAT / FICO Training ▷ 100% Job Support ▷ SLA Institute, Noida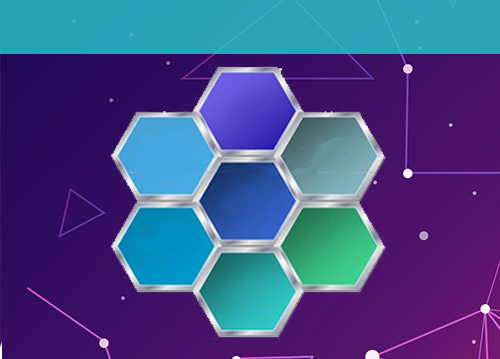 Financial
Accounting
General
Ledger
Account
Payable
Asset
Management
Legal
Consolidation
Cash
Management
Account
Recievable
SAP FICO Training Course in Noida
SAP FICO Training Course in Noida
The technology used commonly nowadays in MNC's like Microsoft and IBM is SAP. In 1972, initially, SAP was found by employees of IBM. Generally, SAP stands for "Systems Applications and Products." SAP is a German multinational software company known for making Enterprise Resource Planning (ERP) software. This prevalently beneficial software permit the establishments to accomplish commercial processes, also generally mentions the setting of integrated applications that gather and assimilate information from dissimilar features of the business. The best thing is the external reporting profit and loss statements and balance sheets are done by the best financial accounting feature of SAP. SAP FICO enhances the financial accounting of many businesses like sales, human resource and materials management. SLA Consultants Noida is offering SAP FICO Training Course designed by CFA/CA who have experience more than 10 years. They teach online e-filling and compliance training in workshop sessions. Learners get an all-inclusive practical understanding of SAP FICO.
One of the biggest players in the enterprise software application industry is the SAP, which is aimed at superior Enterprise Resource Planning. SAP FICO is one of the most broadly used SAP modules. This module of FICO includes SAP FICO configuration, SAP FICO configuration, SAP FI user and SAP FICO user. Opting a SAP FICO Certification Training from SLA Consultants Noida is the first step towards beginning a career as SAP FICO consultant. The various parts of the SAP FI and SAP CO modules are essential to building the skill sets of the SAP FICO consultant or professional. This SAP FICO module is very robust and covers almost all business process encountered in various industries. Therefore it is one of the very important and widely implemented modules in SAP. The several HR transactions payroll timesheets, business functions, and people performance are managed using the SAP product. It also offers planning and optimization process for demand planning, supply planning, and production planning. Mostly, the SAP FICO is for managing finance and accounting.
With SLA Consultants Noida SAP FICO Training Course which is provided in modules allow learning competencies particularly Finance Accounting needs of an organization. Financial Managers along with other administrators, within your business and the same module, can review the financial status of the company in real time as contrasted to legacy systems which require overnight updates before financial statements frequently and can be generated for management review. SLA Consultants Noida gives practical training with full admin support along with placement assistance to the learners. They get a live project with real-time exposure working with clients and learn the Controlling Module to Managing for the determination of scheduling, writing, as well as assessing the processes of their corporate. With the level of information provided by this module management, decision-making can be achieved. SLA Consultants Noida provides SAP FICO Training Course in modules that cover both aspect of SAP FICO from cost to revenue in 35 to 40 Hours in instructor-led classroom sessions that give learners to boost their career in finance and accounting field.
FICO is one of the very important and widely implemented modules in SAP. FICO is the pillar of SAP as this is an excellent application for finance-related function and is one of the most popular products. This essential application automatically translates into a good and steady requirement for FICO professionals. SLA Consultants Noida gives all-encompassing SAP FICO Training Course for those who seriously want to explore or boost their career in accounting and financial field. One should grasp as much as possible and focus should be on knowledge-building in the different scenarios and transactional flows for a person just starting his or her career as the learning curve will be steep. To mention, the key responsibilities of the SAP FICO consultant job description includes the application support and training, implementing the SAP business warehouse. And whereas the SAP FICO project manager, the job description includes the managing team of consultants and the client relationships. And the programming, analysis, and design are the functional activities of the SAP FICO developer.
SLA Consultants Noida offer SAP FICO Training Course in modules where learners will acquire understanding of every element of SAP FICO comprising Creating company, Assign company code to company, Company code, Chart of Accounts, Fiscal year variant, Business area, Asian fiscal year modified to company code, Document Types and no ranges, Accounts Group, Retained earning account, Tolerance group, Posting period variant, Filed status variant, and Posting Keys. SAP FICO Training Course offered by SLA Consultants Noida is job oriented corporate training and gives learners full opportunity to understand General Ledger, Accounting Payable, Account Receivable, Asset Accounting, Controlling, Internal Order, Profitability Accounting, Profitability Analysis, And Product Costing Integration Reports.
The Objective of SAP FICO Training Course, learners will be able to distinguish the basic concepts and fundamentals of Finance and Controlling modules, Bank Accounting, learn about General Ledger, Funds Management, Accounts Payable and its application in finance analysis, how FICO Module work in R/3, learn procedure of business, Apply Actual Training with End to End Operation Procedure, Implement Operation Training and Incorporation with other Elements,. Applicants with at least 1-year experience in accounting and with the functional knowledge can go for SAP FICO. And also the graduates having experience in networking and operating systems can also go for SAP modules which would be most helpful for the career growth in SAP FICO. The career pathways in SAP FICO offered by SLA Consultants Noida, earners can opt their career as SAP FICO Project Manager, SAP FICO Consultant or SAP FICO Developer.
Presently, SAP is the market leader in enterprise business software solutions. It also provides a unique comprehensive training program focused on the specific needs of consultants and organizations…
In short, SAP FICO, SAP FI (Financials) monitors company financials while CO (Controlling) delivers cost accounting. Particularly, FI is used to store the financial data of an organization and also helps to analyze the financial conditions of a company in the market whereas.
CO supports coordination, optimization, and monitoring of all the process in the organization. Particularly, the FICO training program emphases on fundamental bookkeeping as well as reporting notions such as credit control, financial controlling, tax code, maintain fiscal year variant, and allocate the company code to a chart of accounts, etc.
One of the most popular products of SAP is FICO and is the pillar of SAP. This is an excellent application for finance-related function. As a result this application automatically translates into a good and steady requirement for FICO professionals.
There is a huge demand as many companies are looking for certified SAP FICO Professionals. As the competition is very high, it is not that easy to get a job in SAP FICO. Today, the job of SAP FICO consultant symbolizes one of the most lucrative career paths in the market.
Because the market is growing, more and more industries are implementing SAP systems. There will be a huge demand in the financial perspective in the next five years. Therefore, there is very few certified SAP FICO Consultants with the complete subject knowledge in the market.
SAP FICO Training will be beneficial for you if you possess a good knowledge of computers and looking forward to making your future in the finance department.
Course Duration: 35 – 40 Hours
2-3 CA Expert Trainers for 2 Modules
SLA Consultants Noida – E-Accounts & E-Taxation with SAP FICO Training Delivery Method:
Web / Desktop Base.
Instructor-Led Classroom Sessions.
Presentations/Demonstration/Practical's of concepts.
Handouts/Assignments/Real-time Exposure to work on Clients.
SAP FICO Course Modules
SAP FICO Training Modules
Please find the course details.
Duration of Module
SAP FICO Course Module
Course Duration
Module 1-11
45 – 45 (Hours)
Batch Timings
| SAP FICO Course Schedule | Batch Timing |
| --- | --- |
| Monday to Friday | 8:00 AM – 10:00 AM |
| Monday to Friday | 10:00 AM – 12:00 PM |
| Monday to Friday | 2:00 PM – 4:00 PM |
| Monday to Friday | 4:00 PM – 6:00 PM |
| Saturday/Sunday | 8:00 | 12:00 | 2:00 | 4:00 |
| Sunday | 8:00 AM – 10:00 AM |
| Sunday | 10:00 AM – 12:00 PM |
| Sunday | 2:00 PM – 4:00 PM |
| Sunday | 4:00 PM – 6:00 PM |
Download SAP FICO Course Brochure
FAQ