Blue Prism – Robotic Process Automation (RPA) Training Course in Noida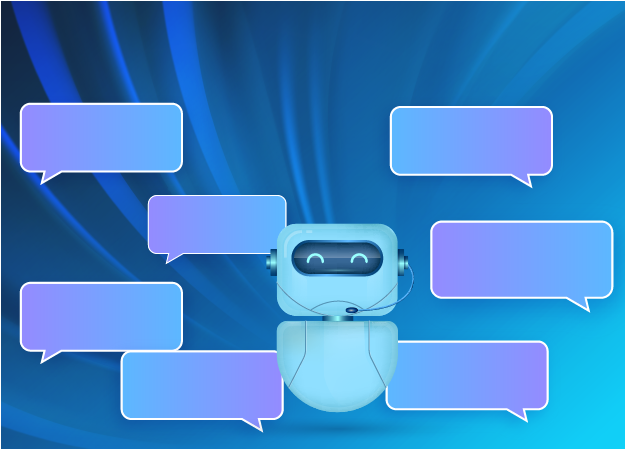 Blue Prism-RPA Training Course
Process
Studio
Process
Flow
Work
Queues
Object
Studio
Release
Management
Input &
Output
Error
Management
Blue Prism Course in Noida
Blue Prism – RPA Training Course in Noida
At present, Blue Prism is one of the best RPA Tool in industry. The technology used for managing multiple programs with one command center is called Robotic Process Automation (RPA). Generally, Blue Prism is built on Microsoft Dot Net Framework. It can automate any platforms like Windows, Java. However, it is one of the leading RPA tools supported by multiple deployment models like development, testing, and Production. There is no necessity of coding knowledge for using Blue Prism as it is designed with Visual Designer. SLA Consultants Noida offers Blue Prism – Robotic Process Automation (RPA) Training Course in modules that learners an advantage to grasp every element of Blue Prism(RPA). The dynamic Robotic Process Automation is the automation of mundane and repetitive tasks which help you in improving accuracy, efficiency and cost optimization with least manual intervention. The efficient Blue Prism RPA tools help the business operation to be agile and cost-effective by automating, manual, rule-based back repetitive office processes. To automate various business processes, these tool provides a flow chart like a designer with drag and drops feature.
SLA Consultants Noida provides Blue Prism – Robotic Process Automation (RPA) Training Course to students, job aspirants as well as working professionals who wish to enhance their skills or want to pursue their career in Robotic Process Automation. Blue Prism – Robotic Process Automation (RPA) Training Course by SLA Consultants Noida is specifically designed by Technical Analyst that provides all-inclusive training comprise of Introduction to RPA and Blue Prism; Process Studio; Process Flow; Inputs and Outputs; Object Studio; Error Management; Work Queues; Release Management; and Additional Features. Technological advancements have made it possible for software professionals to manage multiple tasks single handily. As a result, Blue Prism training is fast becoming a necessity for software professionals that want to improve their problem-solving skills and do more in little time.
This significantly useful Blue Prism training by SLA Consultants Noida would make you a master of RPA and allow you to use the technology in the best interest of your organization and career in the long run. The advanced technology makes it convenient to work with multiple sources and the job is done is more than perfect. It flushes the need for multiple players without compromising on the speed or quality of results achieved. The future in Blue Prism automation tool is great. If you look into the graph in the Google trend, it is rising daily, making it a trending topic. You can enroll for the Blue Prism – Robotic Process Automation ( RPA ) Training Course to update yourself with Job Oriented Blue Prism Training. The Hands-on Blue Prism Training can set your career on a lucrative path.
SLA Consultants Noida offers Blue Prism – Robotic Process Automation (RPA) Training Course curated by Technical Analyst who is industry experienced. This comprehensive Blue Prism Certification Training is designed to help you master RPA processes and best practices using the extensible Blue Prism RPA platform. By opting the Blue Prism course, you will learn about: installation models, Infrastructure, Blue Prism Administration, Change management, Scalability. Blue Prism Course Curriculum comprises of Process Studio – Process Flow – Inputs and Outputs – Business Objects – Object Studio – Overview Of Error Case and Management – Additional Features – Consolidation Exercise – Advanced Features – Case Management -Further Application Types. After completion of Robotics Process Automation Training using Automation, you will acquire both practical and theoretical knowledge as per current trends. This training provided by SLA Consultants Noida is designed to teach you the concepts of Automation Anywhere like Web automation, Email Automation, set Privileges and Permissions, PDF Integration, XML Automation, Data Manipulation, Object Cloning, Exception Handling, and Image Recognition, etc. Study and have an knowledge of RPA and, workflow, working principals and life cycle of RPA by means of Blue Prism, automate business processes likeCitrix application, Desktop application and Windows applications, Process Studio Methods, master Object Studio, real-time hands-on exposure to Blue Prism solutions, learn best industrial practices from experts.
SLA Consultants Noida gives offers Blue Prism – Robotic Process Automation (RPA) Training Course with lab facilities, admin support, workshop sessions, web/ desktop based training, real-time exposure, and placement assistance. Process Designers, Production Managers, Business Analysts, Developers, Architects, Fresh graduates, and students can opt for this training. Ultimately, Certification Blue Prism – Robotic Process Automation (RPA)Training Course by SLA Consultants Noida will set you to grab your Blue Prism certificate. You will also definitely get some lucrative job offers with your Blue Prism certificate.
Today globally, automation has become a trend and every industry is willing to transform towards automation. Hence, many MNC companies like Robot Bosch, ARM are hiring RPA certified professionals to automate their tasks.
As per the latest survey, more than 4 million jobs are going to be available in automation and robotics industry. Major employment opportunities are going to be generated in this field. The salaries for the experts who are highly skilled in this field are relatively much higher when compared to other fields.
RPA has grown exponentially in the past few years, and there is a shortage of qualified RPA professionals in the market. There are opportunities for flooding in the market where you can demand good salary perks.
Approximately, the average salary for RPA skilled professional is $64000 per annum. As it is code-free you need not have to possess any coding knowledge to learn this tool. Now, it has become the most popular technology in various sectors. Banking, healthcare, finance, insurance, and many other sectors make use of RPA due to its wide spectrum of benefits.
With this RPA training using 'Automation Anywhere' will help you understand concepts around Robotic Process Automation. Through this course, you will learn about the RPA concepts and will gain in-depth knowledge on Automation Anywhere tool using which you will be able to automate processes such as Telecom Order Entry, Mortgage Processing, ATM Reconciliation, Complaints Management, Customer Feedback Analysis, Employee Onboarding and many more.
Now, Blue Prism is world's one of the most successful digital workforce provider. Therefore, Blue Prism Certification Course is the professional designation for all those people who want to complete a lot of task within less time. The specialization of this certification lies in, getting a top-quality Blue Prism Certification Training.
To mention, Blue Prism training is the upcoming tool for the graduates to earn more money within a period. At present, the world is going faster and converting to automation, then RPA and Blueprism course completed graduates will be most wanted for these type of works and jobs. Approximately, the basic salary for the Blueprism professionals will be $60000. Most of all, BluePrism doesn't have coding, so it's easy to learn and aspire.
Some of the career options for certified blue prism professionals: Blue Prism certified admin, Blue Prism developer, Blue Prism certified architect. And some of the major companies recruiting Blue Prism professionals: Capgemini, Miracle Software Systems, I Labz Technology, Informatica Solutions, Careernet, Technology Services, Apidel Technologies, Infrasoft Technologie, CGI Information Systems, American Express Banking Corporation, Miracle Software Systems.
Use Blue Prism tools and exploring the areas of RPA, Setup essentials of Blue Prism, Confidently utilize the Blue Prism Process Design Template, Work proficiently with the leading RPA tool, Fundamental UI automation.
Course Duration:
35 HRS with Highly Skilled Corporate Trainers Blue Prism – RPA for 8 Modules-Weekdays/Weekend
SLA Consultants Noida – Blue Prism – RPA Certification Training Delivery Method:
Web / Desktop Base.
Instructor-Led Classroom Sessions.
Presentations/Demonstration/Practicals of concepts.
Handouts/Assignments/Real-time Exposure to work on Clients.
Blue Prism – RPA Programme Modules
RPA – Blue Prism Training Modules
Find the course details below.
Duration of Module
| RPA Course Module | RPA Course Duration |
| --- | --- |
| Robotic Process Automation (RPA) | 35 Hours |
Batch Timings
| RPA Course Schedule | RPA Course Timing |
| --- | --- |
| Monday to Friday | 8:00 AM – 10:00 AM |
| Monday to Friday | 10:00 AM – 12:00 PM |
| Monday to Friday | 2:00 PM – 4:00 PM |
| Monday to Friday | 4:00 PM – 6:00 PM |
| Saturday/Sunday | 8:00 | 12:00 | 2:00 | 4:00 |
| Sunday | 8:00 AM – 10:00 AM |
| Sunday | 10:00 AM – 12:00 PM |
| Sunday | 2:00 PM – 4:00 PM |
| Sunday | 4:00 PM – 6:00 PM |
Download RPA Course Brochure
FAQ