CakePHP Training Course ▷ Live Project ▷ SLA Institute Noida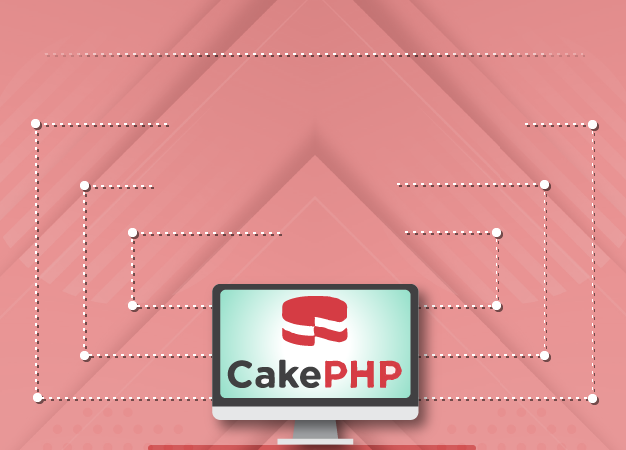 CakePHP Training Course
Open Source
Rapid
Reduced Code
ORM
AJAX Support
Secured
CakePHP Web Developer Training Course in Noida
CakePHP is managed to gain great popularity as a powerful and open-source framework for PHP. Developers prefer this framework as it contributes the most in developing, maintaining and deploying their Web Applications in an easy way. Cake PHP is a super tool with a powerful MVC-based architecture which is quite easy to understand. MVC ensures a strict but normal distinction of business logic from presentation and data layers. Studying CakePHP is fairly advantageous for web developers and students that are aspired to learn about the development of websites using CakePHP. The CakePHP Training Course would provide them with a better understanding of the right usage of this framework.
Therefore, you can refer to CakePHP as an open-source MVC framework which has several libraries to decrease the overloading of the most common tasks. The biggest advantages of this framework include templating engine, easily create, read, update or delete in database interactions, built-in validation, libraries and helpers, localization, view helpers for HTML forms, Ajax or JavaScript, Search Engine friendly URLs, and request handling components. It is quite advantageous for students to learn a framework with such great benefits. CakePHP is widely used to build web applications that are faster, simple while needing the lesser code. PHP 7 framework provides a flexible database access layer and an amazing scaffolding system making the building of all types of the system easier and simpler. It helps in developing web apps fast. CakePHP is a safer framework which comes with some built-in tools for CSRF protection, input validation, XSS prevention, SQL injection prevention, and form tampering protection. The code base of CakePHP has been reviewed via the Mozilla Secure Open Source program.
You can join this CakePHP Training Course designed by the most experienced and talented industry experts at SLA Consultants Noida – a renowned Cake PHP training institute in Noida. This certification course can be taken by web developers, graduate students or anyone who is willing to pursue a career as a professional Cake PHP web developer. SLA welcomes every fresher or experienced professional who wants to enhance their web development skills at the corporate level.
Industrial experts at SLA Consultants Noida offer their students with corporate-level CakePHP Training and a perfect learning environment where they can polish their programming skills and stand out amongst their competitors in the market. The major objective of the institute is to prepare their students for the corporate competition and become a part of the most reputed business organizations of the industry. CakePHP Training Course is designed by the most experienced industry experts and instructors to provide students with the knowledge of all important concepts of Cake PHP, including Model View Controller Architecture, Installation, and Running CakePHP, Conventions, Building Simple Views, Customizing Views, Controllers and models, Helpers and Routers, and Components, and Utilities. The CakePHP Training Institute promises their students to get their best in making them interview-ready and grab countless career opportunities down the road. SLA Consultants Noida is the perfect place for all the aspiring candidates that are looking for Industry-accepted Certification in CakePHP Development.
Offering complete duration CakePHP Certification Training Course, the CakePHP Traning Institute will cover all the needed upgrades that are needed to be done on their programming skills. Students will be provided with handouts, assignments, study material, practical test series, workshop sessions, and 100% Placement Assistance. The placement cell team is dedicatedly working on scheduling or preparing students for the interviews to ensure their secured career. If a candidate is unsuccessful in clearing the interview, then the placement cell team is ready to help that candidate with consulting to see what went wrong. Moreover, admin support is also provided to the students for helping them in scheduling or re-scheduling their classes for the fresh batches. CakePHP Training Course is divided into multiple modules, each one including multiple topics that are necessary to learn for all the students. The candidates who do not have any graduation degree cannot enjoy the benefit of our placement assistance.
SLA Consultants Noida has designed real-time project-based and Job-Oriented CakePHP Training Course which is conducted by the most experienced and talented PHP web developer trainers. To kick-start a flourishing career in CakePHP development, you can register yourself at SLA. You can also visit our office which is located in Noida or checks the detail of CakePHP Training Course on the website.
CakePHP has widely become a popular PHP platform amongst the professional developers due to its amazing features and flawless configuration. This platform embraces a nice collection of elements, making it a cohesive framework allowing you to fit any kind of utility class into your app. With CakePHP, developers can reuse the code to avoid wastage of time in creating new codes over and over again. Therefore, in this way, they can save a lot of their time. CakePHP being a popular platform is used by the companies at a higher scale working on large websites or open-source projects. It functions on PHP that is the language used for hassle-free web development. It provides an incredibly flexible and fast templating system.
After completing your CakePHP Training Course, you will be able to create highly-specialized and multi-featured websites in a simpler manner. Students will also be able to develop robust, affordable, and dynamic websites for their clients.
The amazing features of CakePHP include router prefixes, short URL syntax, Rich query API, Code generation, fast templating, flexible ACL, Catching, and great localization. Cake PHP Websites are also search-engine friendly and efficient in functioning.
CakePHP is an open-source PHP platform which provides complete security when it comes to the user submission processes. It embraces core CRUD and security features, allowing developers to work in a secure environment.
CakePHP also has some built-in tools for providing CSRF protection, XSS prevention, input invalidation, form tampering protection, and input validation. After all, the security of your application is the most important thing for any developer. Learning Cake PHP can help developers to save themselves from a lot of hassle. They do not need to be worried about any sort of system configuration before using this platform. Cake PHP allows auto-detecting all settings to be configured
Most of the software development companies prefer Cake PHP web development because Cake PHP developers have the capability to write even the complex codes without wasting time and complete the project on time. They are able to provide the functionalities that every user wants on the website.
Therefore, there is quite a wide scope for any highly-skilled CakePHP developer in the industry. If you have some excellent programming skills and knowledge, CakePHP is the perfect career option for you to pick. Attend the best CakePHP Training provided by SLA Consultants Noida to find the best job offers available in the market.
Course Duration:
30-35 HRS with Highly Skilled Corporate Trainers (Cake PHP Training) for 8 Modules – Weekdays / Weekend
SLA Consultants Noida – Cake PHP Certification Training Delivery Method:
Web / Desktop Base.
Instructor-Led Classroom Sessions.
Presentations/Demonstration/Practicals of concepts.
Handouts/Assignments/Real-time Exposure to work on Clients.
CakePHP Programme Modules
Cake PHP Modules
Please find the course details.
Duration of Module
| CakePHP Course Module | CakePHP Course Duration |
| --- | --- |
| Cake PHP Training | 30 – 35 Hours |
Batch Timings
| CakePHP Course Schedule | Course Timing |
| --- | --- |
| Monday to Friday | 8:00 AM – 10:00 AM |
| Monday to Friday | 10:00 AM – 12:00 PM |
| Monday to Friday | 2:00 PM – 4:00 PM |
| Monday to Friday | 4:00 PM – 6:00 PM |
| Saturday/Sunday | 8:00 | 12:00 | 2:00 | 4:00 |
| Sunday | 8:00 AM – 10:00 AM |
| Sunday | 10:00 AM – 12:00 PM |
| Sunday | 2:00 PM – 4:00 PM |
| Sunday | 4:00 PM – 6:00 PM |
Download CakePHP Course Brochure