E-Accounting, GST Training Course ▷ 100% Job ▷ Free SAP Finance/FICO Classes ▷ SLA, Noida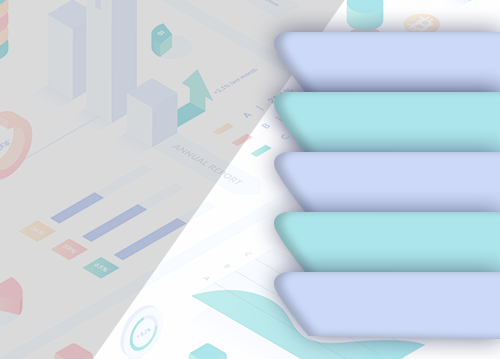 E-GST & E-Accounts Training
GST- Goods & Services Tax
Income Tax/TDS
Finalization of Balance
sheet / preparation of
Financial Statement
Banking & Finance
Instruments
Customs / Import &
Export Procedures
Accounting & GST Course in Noida
E-Accounts & E-GST Training Course in Noida
Accounting is simply a procedure to document, categorize, summarize, interpret and communicate the financial information about a business. Well, no matter what company, field, industry or sector one belongs to, the process of accounting is crucial to managing a business productively. It can be said that it is an application of online or internet technologies to be utilized for the business accounting function. E-Accounting is a new development in the area of accounting. SLA Consultants Noida is offering E-Accounts and E- GST Training Course curated from expert FCA/CA who are experienced more than ten years. They provide all-inclusive knowledge of E-Accounts and E- GST and conduct workshops sessions that help learners get hands-on training. Visibly, there has been remarkable growth in this era of information and communication technology in business to support the exchange of data and information within and between organizations. Moreover, this concept opts at international level. Globally, nowadays all institutions and organizations are in favor of e-Accounting. Every major accounting related to Management Information System (MIS), Bank Reconciliation, cash management, accounts payable, accounts receivable, payroll, and credit management, financial statements are online.
Presently, most of the banking transactions, railway ticket booking, and almost in every sphere of life there is rarely any area which is not available on the internet. It benefits to systematize everyday tasks with great correctness. Hence, E-Accounts and E- GST Training Course offered by SLA Consultants Noida will introduce you to the cardinal terms like debit, credit, balance sheets, taxes, and financial reports, giving you an outline of handling accounts automatically with "e-accounting". E-Accounting helps to automate daily tasks with great accuracy. It also helps in generating instant reports like – Profit & Loss, Balance Sheet, Cash flow, Stock Records. E-Accounts and E-GST Training Course is beneficial for students and professionals who wish to make their career in Accounting and another Financial field. E-Accounts and E-GST Training Course are also helpful to entrepreneurs or small or medium-sized business owner who want to maintain their accounts and other financial transactions efficiently. SLA Consultants Noida offers E-Accounts and E- GST Training Course designed specifically for learners to get conceptual as well as practical training of all E-Accounts and E-GST topics in modules that comprise of GST-Goods and Services Tax, Income Tax/ TDS, Finalization of Balance Sheet/Preparation of Financial Statement, Customs/ Export & Import Procedures, and Banking and Finance Instruments.
These days Accounting is a special element for any business association and everything is managed on a computer in privilege and accurate manner. However, the demand for E-Accountants is increasing step by step to compute and process the tax assessment. Small and large companies hire bookkeepers, who possess immense knowledge about accounting and experience in business accounting just as a tax assessment. Along these lines, on the off chance that you need to select a decent career choice in records field, then SLA Consultants Noida is the best choice for E-Accounts and E- GST Training Course. SLA offers E-Accounts and E- GST Training Course designed from experts that give complete understanding in modules comprise of Introduction to GST- Supply -Time of supply & Place of Supply – Valuation – Input Tax Credit, TDS & TCS- Tax Invoice, Debit Note & Credit Note- GST Returns – Transitional Provisions- Interest & Penalty- Accounts & Audit, Preparation of Tax Invoice – Preparation of Accounts using Software – Preparation of GST Returns using Off-Line Utility released by GSTN – Preparation of GST Returns using On-Line Utility released by GSTN – Preparation of GST Returns using Gov. Reports – Reconciliation of Data Mismatch, etc.
These days you can't imagine a business without accounts and from small business to big firms all have to pay taxes. In E-Accounting you will learn how to manage accounts and pay tax electronically. And also, this will open a very wide scope for you in the field of accounts. SLA Consultants Noida gives practical insight and comprehensive understanding of 'end-to-end process' in Corporate Accounting coupled with Taxation. Develops Core Accounting skills, Analysis, and Interpretation of Financial Reports. This particular E-Accounts and E- GST Training Course significantly helps to build and strengthen career in Accounting/Taxation. Notably helpful in other professional course and Value addition to Academic qualification. SLA Consultants Noida designed E-Accounts and E- GST Training Course intends to inculcate and develop such skills, where the student shall independently apply, analyze and interpret the Accounting & Taxation knowledge. Certainly, You will be able to become a crucial component of your respected organization allowing them to track the expenses and revenue generated and have them predict the budget of the next project.
Today, E-accounting professionals have increased acceptance in India with more numbers of small to big enterprises now relying on e-accounting or online accounting. The roles of e-accounting experts are more or less the same as that of traditional accountants, they use the latest in technology and software tools to make accounting extremely convenient and productive for their clients. With the introduction of the Goods and Services Tax (GST) in 2017, the role of these experts has become even more important.
It must be noted that, whether it is a manufacturing or a service industry, every company need to maintain proper books of accounts and for this purpose, they will be requiring Accounts, manager, accounts executive or even chartered accountants having good knowledge on GST, so there is a huge demand for the Certified GST Professionals.
Due to the emergence of GST in the country, the role of an Accountant and Finance manager in Indian industries has changed. Now the organizations are looking for knowledgeable and skilled professionals with exceptional knowledge in accounts, finance, and GST and thus learning accounting and GST from a reputed training institute can prove to be exceptionally good for your career in the long run. To mention, there are many benefits associated with learning accounts and finance and GST. Some of them are as follows:
Most importantly, the Course will significantly help students who are aspiring to build a career in Accounting/Finance in terms of Corporate learning and application of subject-matter. It includes training on end-to-end accounting process – AP, AR & GL and in terms of Tax Laws- Direct & Indirect Tax coupled with Filing of Returns.
Since the job opportunities in the market related to accountancy and GST are increasing rapidly which you can target after learning accounts and GST. Mostly, the demand for tax consultants and accountants in the current business market is expanding due to the limitation of the new tax regime.
Also, Learning accounts, finance, and GST would have the candidate to open their firm and lead it to success. These particular courses have been curated for those who are looking for a job in the following areas: – Banking, Payroll, Finance, E-accounting, Tally Operator, Inventory Clerk, Income Tax, Computer Operator, GST(goods and services tax), e-Filing, etc.
Course Duration:
80 – 100 HRS with Highly Skilled 5 – 6 Corporate Trainers
2-3 CA Expert Trainers for 5 Modules
SLA Consultants Noida – E-Accounts & E-Taxation (E-GST) Practical Training Delivery Method:
Web / Desktop Base.
Instructor-Led Classroom Sessions.
Presentations/Demonstration/Practicals of concepts.
Handouts/Assignments/Real-time Exposure to work on Clients.
NOTE: Classes Are Also Available On Module Basis
E-Accounts & E-GST Programme Modules
E-Accounts & E-GST(Goods & Services Tax) Training Modules
Find the course details below. Classes and Course can be designed/customize as per request
Duration of Module
| E-Accounts & E-GST Course Module | Course Duration |
| --- | --- |
| Module 1 – 2 | 60 – 70 (Hours) |
| Module 1 – 5 | 80 – 100 (Hours) |
Batch Timings
| E-Accounts & E-GST Course Schedule | Batch Timing |
| --- | --- |
| Monday to Friday | 8:00 AM – 10:00 AM |
| Monday to Friday | 10:00 AM – 12:00 PM |
| Monday to Friday | 2:00 PM – 4:00 PM |
| Monday to Friday | 4:00 PM – 6:00 PM |
| Saturday/Sunday | 8:00 | 12:00 | 2:00 | 4:00 |
| Sunday | 8:00 AM – 10:00 AM |
| Sunday | 10:00 AM – 12:00 PM |
| Sunday | 2:00 PM – 4:00 PM |
| Sunday | 4:00 PM – 6:00 PM |
Download E-Accounts & E-GST Course Brochure
FAQ