Business Analytics Training ▷ 100% Job Guarantee ▷ Mega Offer Free Python / Power BI Course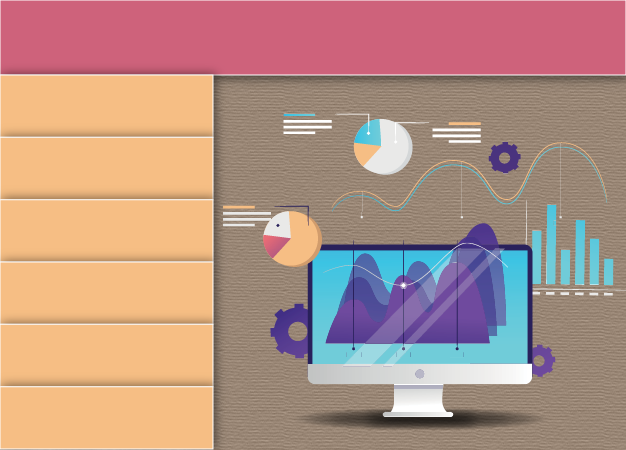 Business Analytics Training in Noida
Tableau Dashboard
& Analytics
SAS Business
Analytics
SAP BI &
Analytics
Business Analytics
Training Course:-
MS Power BI
Analytics
Business Analytics Training in Noida
Business Analyst Training Course in Noida ▷ 100% Job
Business Analysis is considered as a process of evaluating and analyzing the continuous Business Process in any organization. There is a huge importance of a professional Business Analyst in the company as he or she collects relevant information from various sources and analyze it in order to present the management with better knowledge to make decision making. It is a process which every business organization needs to perform in order to remain profitable. The job responsibilities of a business analyst may differ from one company to another, however, their main functionalities remain same which is to collect information from various sources and anticipate future issues for the company, accumulating and organizing information related to the project and assisting the top level Management by offering them right advice and solutions. SLA Consultants Noida offers adequate training with the right platform to the aspiring Business Analyst by offering them high quality and globally recognized Business Analyst Training Course in Noida. The Business Analyst in MS Excel Certification Training Course provides essential lessons and understanding to the participant to become a professional business analyst within a short span of time. Anyone is eligible to attend the Business Analysis in MS Excel Training Program as long as they have a graduation degree in IT field. The Business Analyst Practical Training Course is specifically designed by expert corporate trainers who will also be responsible for educating the students using Innovative Business Analyst Training techniques and highly updated Business Analyst course content which would offer the applicant with full fledged and job specific knowledge in Business Analysis tools. The Business Analyst Training in Noida will benefit fresher college graduates who want to pursue a promising career in the business analysis field along with current working professionals who want to enhance their career to new level. The Business Analyst Certification Course will help them to gain new skills and expertise to offer effective business solutions and staying relevant with the Rapid changes in the IT industry. SLA Consultant Noida have designed Business Analyst Certification Course including MS Power BI, and R-Programming to empower applicants and help them gain proficient Business Analysis skills so that they can clear any job interview at MNC organisations for the post in first attempt.
The Business Analyst Training Course in Noida provided by SLA Consultants Noida as the most useful Business Analyst Certification Program for any aspiring Business Analyst needs to attend. The Business Analyst Certification Training Institute, will provide all the necessary information on various Business Analytics Tools using Real-time Practical Training and live projects including Microsoft Advanced Excel, Microsoft Power BI, MS Access and SQL, R-programming, etc. The skills and expertise gained from the Business Analyst Practical Training in Noida, the participants will be able to perform all the job responsibilities of a Business Analyst which include collecting, analysing, documenting and communicating the requirements of the stakeholders, performing user testing, recommended business solutions, assisting top level management in decision making, etc. Our trainers are highly certified in the Business Analytics field and have over 10 years of experience, providing sufficient knowledge and skills to the applicant by conducting appropriate workshops and handouts and Business Analysis Practical Training Classes.
Some of the skills the participants will learn during this 90 hour Business Analyst Training Course include problem solving skills, communication skills, analytical skills, evidence-based stills, and much more. The participant will be able to represent unstructured data into simple and organised information which can be used by the stakeholders to protect business Trends and make necessary decision. The Certification Program in Business Analysis is highly beneficial for aspiring Business Analyst, project manager, senior analysis professionals, Business Intelligence professionals, System Analyst, etc. All the participants will go through rigorous and Job-oriented Training in Business Analysis through modern lab facility, workshop sessions and administration support which will be provided seven days a week. Candidates can choose their preferred batch timings based on weekdays and weekends and can also reschedule their classes. Real time exposure to work on the client using live projects will also be offered to the applicants to help them perform business oriented functionalities without any additional training. Some of the major highlights of the Business Analyst Training Course in Noida include valid Certification in Business Analysis that will help the participant during the interview and gain competitive edge. Furthermore, guaranteed job placement assistance interview preparation and personality development training will also be imparted to help the participant become a job ready professional.
Business Analysis has become one of the most crucial Business Processes in the recent times due to the fact that business companies are constantly looking for various ways in order to increase their competitiveness and productivity. Business Analysis is a technique which can be used for analysing the patterns of the market and customer behaviour and making predictions regarding the future performance of the company. It can help the management and stakeholders to make better decisions to increase the revenue and performance of the company. A Business Analyst is a professional who helps the company to perform business analysis by collecting, organising, analysing and communicating information to the management and helping them with the decision making process. There are various reasons why learning Business Analysis can prove to be highly valuable for your career. Below are provided some of these points which would help you make a better decision regarding your career:
Business Analysis is one of the most popular and leading job profile in the current Indian market due to the fact that every business organization wants to stay ahead in this competitive world and increase their productivity.
There is an increased job requirement for professional Business Analyst in the market which would continue to grow in the upcoming years. Therefore, pursuing a Business Analysis Course can offer bright future to the candidate.
A professional Business Analyst act as a bridge between the information technology department and other departments of the company by communicating the requirements of the IT project to other departments in order to develop effective results.
A Business Analyst is a very reputed and highly recognised job profile in the market which would offer you respect and recognition within your company from both the employer and colleagues. You will be responsible for increasing the potential of the project and identifying any risks within the project that needs to be solved.
One of the biggest reason why learning business analysis can be valuable is the fact that professional Business Analysts are paid much higher than any other professional within the IT field. The average salary of a business analyst in India is 5 lakh INR per annum as of 2018.
Therefore, if you have made up your mind to pursue business analysis career, then you can consider joining for the quality Business Analyst Training Course in Noida from our Business Analyst Training Institute. For any more information or to resolve any query, please visit Our centre in Noida or give us a call.
Course Duration:
90 HRS with Highly Skilled Corporate Trainers (Business Analyst in Excel, MS Power BI, R-Programming) for below Modules–Weekdays/Weekend
SLA Consultants Noida – Business Analyst in Excel, MS Power BI, and R-Programming Practical Training Delivery Method:
Web / Desktop Base.
Instructor-Led Classroom Sessions.
Presentations/Demonstration/Practicals of concepts.
Handouts/Assignments/Real-time Exposure to work on Clients.
NOTE: Classes are also Available on Module Basis
Advanced Business Analyst Syllabus
Business Analytics Course Details
Find the Business Analyst in Excel and Power BI Course Duration Details below.
Duration of Module
| Business Analyst Course Module | Duration |
| --- | --- |
| Module 1 – Basic and Advanced Excel + Any One (R Programing /Tableau /Power BI) | 25 – 30 (Hours) |
| Module 2 – VBA / Macros + Any One (R Programing /Tableau /Power BI) | 25 – 30 (Hours) |
| Module 3 – Access and SQL + Any One (R Programing /Tableau /Power BI) | 25 – 30 (Hours) |
| Module 4 – Tableau or Power BI + Any One (R Programing /Tableau /Power BI) | 25 – 30 (Hours) |
| Module 1 and 2 – Excel + VBA / Macros | 50 – 60 (Hours) |
| Module 1 and 2 – Excel + VBA / Macros+ Any Two (R Programing /Tableau /Power BI) | 50 – 60 (Hours) |
| Module 2 and 3 – VBA / Macros + Access and SQL | 50 – 60 (Hours) |
| Module 2 and 3 – VBA / Macros + Access and SQL Any Two (R Programing /Tableau /Power BI) | 60 – 70 (Hours) |
| Any Module 1 to 3 – Excel + VBA / Macros Access + SQL + Tableau or Power BI | 75 – 80 (Hours) |
| M 1 to 4 – Excel + VBA / Macros Access + SQL + (Tableau or Power BI ) Any Two (R Programing /Tableau /Power BI) | 85 – 95 (Hours) |
Batch Timings
| Business Analyst Course Schedule | Timing |
| --- | --- |
| Monday to Friday | 8:00 AM – 10:00 AM |
| Monday to Friday | 10:00 AM – 12:00 PM |
| Monday to Friday | 2:00 PM – 4:00 PM |
| Monday to Friday | 4:00 PM – 6:00 PM |
| Saturday/Sunday | 8:00 | 12:00 | 2:00 | 4:00 |
| Sunday | 8:00 AM – 10:00 AM |
| Sunday | 10:00 AM – 12:00 PM |
| Sunday | 2:00 PM – 4:00 PM |
| Sunday | 4:00 PM – 6:00 PM |
Download Business Analyst Course Brochure
Business Analytics Training ▷ FAQ